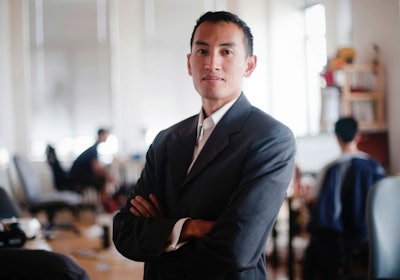 Nulogy, Toronto-based provider of contract packaging management software, today announced that it has raised $7.5 million in growth financing. But that's just for starters, CEO Jason Tham indicated in an interview.
"We wanted a very large, stable investment base with people who also have very long-term thinking about technology in the markets we're in," Tham said of the source of this second-round financing, which was led by Red Sky Capital Management. Red Sky is backed by CI Investments, whose assets under management top $100 billion and whose financing includes participation from Silicon Valley Bank.
"With more money in the bank, Nulogy can invest further R&D into its products and services to best serve customers and scale up its global expansion," Timothy Lazaris, CEO of Red Sky Capital Management, said in an announcement. Beyond the announcement, however, the new financing pipeline could streamline future cash infusions for Nulogy, whose software has already made inroads into major brand-owners supply chains. The funding comes to an industry "rife with change," and the funding will be "transformative," said Tham, in part owing to a 50% increase in R&D funding he has ordered-up for next year.
The company appears to have no competition in terms of its focus on software, including cloud-based software services for contract packaging. While such outsourcing is growing, the flow of information often breaks down because, according to Tham, "the vast majority of co-packers are not enabled with workflow automation and real-time information of their production, quality and operational activities."
In announcing the cash infusion, Nulogy for the first time referred to itself as a "supply chain enterprise software company," rather than its historic go-to line of being a global "pioneer and leading provider of contract packaging software systems." The phrasing follow's Nulogy's being named one of five companies in analyst firm Gartner's "Cool Vendors in Supply Chain Services, 2014" report. (The others were B2X, Elementum, Metnext and Camstar Systems' Omneo.)
Gartner estimates the market for supply-chain management software will reach $10 billion in 2014 with double-digit growth. Many organizations will adopt solutions that are deemed "best of breed," according to Chad Eschinger, research vice president at Gartner, and these will often be "delivered as a subscription, which provides more focused capabilities and typically enables less expensive and quicker deployments." Nulogy fits this mold; the term "best of breed" is for many in the IT world a not-veiled reference to the need for software that offers richer functionality along with integration. This is in contrast to highly integrated systems from enterprise software sellers that lack features brands need for packaging and especially outsourced packaging and manufacturing.
Other recent news developments at Nulogy include new contracts by brands, co-packers and third-party logistics firms as well as Spanish-language development.