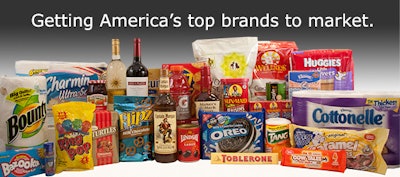 Best place to work
Third-party logistics provider Kane Is Able, Inc., Scranton, PA, was been named to the list of top 10 third party logistics providers (3PLs) for "Best for Small & Midsize Companies" by Global Trade Magazine. Winners were selected by the magazine's editors in partnership with 3PL market research and consulting firm Armstrong and Associates and featured in the article, "America's Leading 3PLs." The article noted, "Kane Is Able, like the other companies on this list, can handle [retail] logistics for mega retailers like Walmart—which, incidentally, it does." The company has grown into a full-service 3PL, working with "the likes of PepsiCo, Wal-Mart and Procter & Gamble," although the company keeps a major focus on serving the needs of mid-size, consumer product goods companies.
The list of 3PLs "Best for Small & Midsize Companies" includes:
Allen Lund Company
Echo Global Logistics Inc.
Evans Distribution Systems
Hartsfield Warehouse
Kane Is Able, Inc.
Landstar Supply Chain Solutions
LEGACY Supply Chain Services
LynnCo Supply Chain Solutions
MD Logistics
ProTrans International
Six Sigma Black Belt joins company
In other recent news, Kane Is Able named
Greg Wells as its new senior director of operations, a position that includes with responsibility for Kimberly Clark distribution centers
across the United States. He reports to Mike Marlowe, senior vice president of operations foir the 3PL's distribution business. Wells
recently served as director of operations for Ryder Supply Chain Solutions serving multiple consumer packaged goods big-box distribution operations and contract packaging operations, and is a certified Six Sigma black belt.
Companies in this article