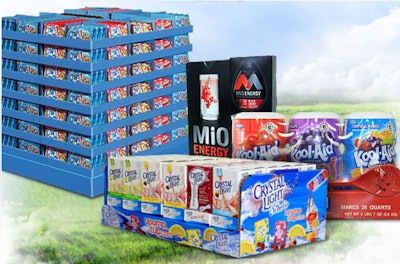 ARI Packaging, primary and secondary contract packager to large food and CPG brands, announced that it has renewed its certification the Safe Quality Food (SQF) Program, earning an "Excellent" rating for 2013. The certification covers operations at company's Alsip, IL headquarters as well as operations in Ontario, CA and Winchester VA.
SQF follows the established principals of food safety such as Hazard Analysis Critical Control Points and related fundamentals of a food safety and quality management system. ARI's certification is based on an audit to SQF Code Edition 7, Level 3 protocol in the Food Wholesaling and Distribution category. The certification is, in turn, recognized under the
Global Food Safety Initiative
(GFSI), which, practically speaking, serves as a global clearinghouse for certification programs, and has become a de-facto requirement for doing business with major retailers worldwide.
"The Level 3 audit is quite rigorous, certifying that we have implemented the Levels 1 and 2 safety standards, policies and processes," said ARI's Director of Quality, Martin Torres. "It's especially gratifying to us that only four companies in our category received a rating of Excellent under a Level 3 audit." He adds that the certification goes beyond promotional claims to provide a meaningful, objective measure of our daily commitment to the highest quality standard."
In order to produce, package and distribute products, quickly, effectively and efficiently, Warren Lawson, an ARI principal, credits the company's investment in automation and information technology under an Optimized Packaging Supply Chain (OPSC) approach: "Under OPSC, we integrate our range of capabilities, from sourcing and co-manufacturing to packaging and logistics, in order to decrease cost and complexity. Such integration efforts have fueled growth with customers including Kraft foods, as covered in a recent
Contract Packaging article
.
ARI's 460,000 square-foot Midwestern facility, conditioned and refrigerated for open and shelf stable food products, and according to Lawson, will be "adding considerable square footage" over the next year. Additionally, the company maintains a national footprint with East Coast and West Coast operations that together comprise more than 280,000 square feet.