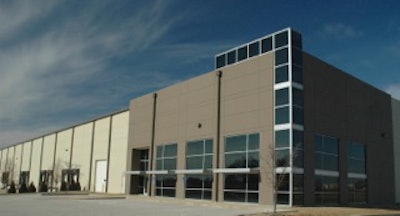 In April, TAGG Logistics, St. Louis, MO, a third-party distribution, fulfillment and logistics provider to mid-sized healthcare and consumer product manufacturers, is consolidating its three St. Louis locations into a single, expanded logistics center. The company reports that the new facility will increase capacity 35%, and will include high-volume material handling equipment and a state-of-the-art warehouse management system. Principal Tod Yazdi, principal, said the facility "perfectly positions TAGG Logistics for growing healthcare companies and others that need to take logistics to the next level." The 200,000-square-foot center will feature bulk distribution space, multiple kitting and assembly lines. It will also include a high-volume order-picking module, which is an automated material handling system for TAGG's e-commerce, catalog and direct response TV order fulfillment business.

The site, adjacent to Lambert St. Louis International Airport, is part of a planned industrial/distribution park that was never developed. Construction upgrades began in early January, according to the company.The stucture was originally built by St. Louis developer Paul J. McKee, Jr. of McEagle Properties, O'Fallon, MO; TAGG has a 10-year lease on the property.

In addition to its Midwest presence, the company also maintains operations at its West Coast fulfillment and distribution center in Reno, Nevada, which was expanded last summer from 17,000 square feet to 53,000 square feet.