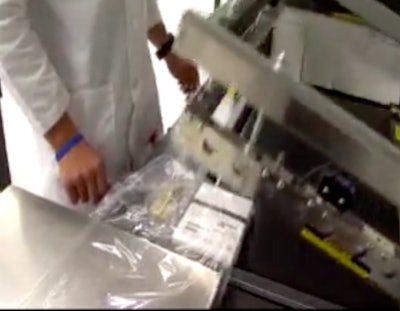 Millstone Medical Outsourcing, Fall River, MA. announced on August 28 that it will expand its Memphis, TN, operations to a new facility in order to broaden services and capacity. The new facility will offer 150,000 square feet of operational space for advanced mechanical inspection, world-class loaner kit processing, innovative bone/tissue storage, cutting-edge packaging services, and distribution. Renovations and construction of a new building are already underway, and completion is targeted by the end of the fourth quarter of 2012. The new facility will be located in a suburb of Memphis, and will add 25 new hires. 


The company serves top orthopedic companies and offers advanced inspection, clean room packaging, loaner kit processing and distribution services to medical and dental device manufacturers worldwide.
The new facility is "strategically located near the distribution hubs of the area's major carrier and continues to enable Millstone to provide extended service hours and expedited shipping," said Chris Ramsden, CEO.
Millstone serves more than 50 prominent companies in the orthopedic sector, including nine of the top ten. The company offers advanced inspection, sterile and non-sterile packaging, loaner kit processing and distribution services to device and product manufacturers worldwide. Millstone is privately-held and operates state-of-the-art facilities in Fall River, MA, and Memphis, TN. The company is FDA registered and ISO certified by BSI, Inc. to ISO 13485: 2003.
Companies in this article