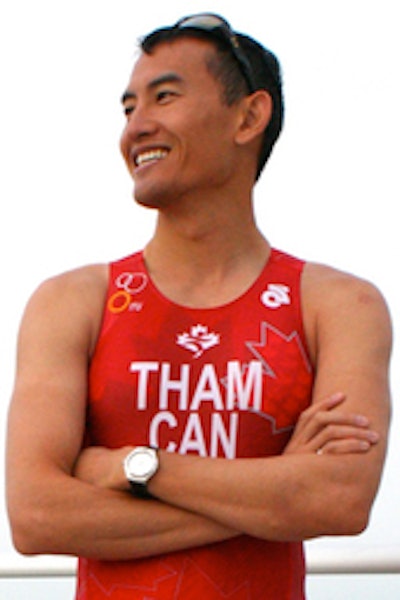 In the nine-to-five world and then some, Jason Tham is CEO of Nulogy, the Toronto, Canada-based provider of PackManager software for contract packaging and manufacturing. He's also known to co-packers and the leading consumer-goods brands they serve as a director and chair of the associate member committee of the Contract Packaging Association.
But today, he's something else altogether.
Today, Nulogy announced that Tham will compete as part of the Canadian National Team at the International Triathlon Union AG (ITU) World Championships. The four-day event is set to take place October 18-22, 2012 at Queens Wharf in the heart of Auckland, New Zealand.
More than 3,000 athletes from the world are participating in the 2012 ITU World Triathlon Championships, the most prestigious race on the ITU calendar, deciding the 2012 ITU World Champion. Olympians from more than 20 nations are among the athletic superstars that will compete in New Zealand. Simon Whitfield and Paula Findlay from Canada will be on the elite roster. Tham qualified in 2011 after competing in several events, including the Canadian Nationals that were held in British Columbia.
"Fitness and a healthy lifestyle have always been important to me," Tham said, adding: "To now be able to represent my country and meet others from around the world in a sport that I love, I feel very proud and blessed." This will be his first World Triathlon Championships. On the road to the World's, he will also be competing in the first-ever Toronto Triathlon Festival (TTF) on July 22, 2012 alongside Simon Whitfield, who has both a gold and silver medal from two Olympic games. More information about that road to the World's and the sporting CEO can be found at the company's web site.
Companies in this article