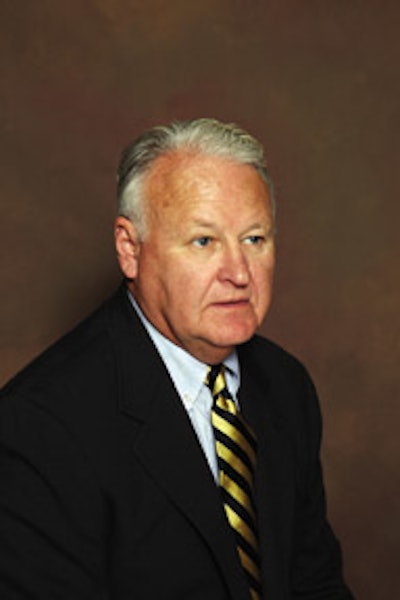 This is going to be an exciting couple of years for me as president of the Contract Packaging Association. I look forward to the exciting growth phase of the industry.
As I visit major companies that are seeking our services, it's clear that opportunities exist for our industry. Recently, I met with one of the largest food companies in the world. One of its stated goals is to "drive out costs and assets." This company plants to close several manufacturing facilities and eliminate thousands of jobs to reduce costs. What does this mean for our industry? This company, along with many other Fortune 500 companies, wants to outsource as much as possible to qualified co-packers.
Key executives at consumer product goods companies echoed similar plans at our association's 2005 spring meeting. This reassures me that we are in the right business at the right time. These companies want us, they need us, and they are willing to invest in us to grow their businesses.
Have you positioned your company to take on this growth? The association's board of directors, management team, and legal counsel, as well as Contract Packaging magazine and Packaging Services Expo, are certainly preparing for it. We will strengthen the association by improving and adding services, keeping members informed about industry trends, providing a forum for communication among members, and establishing long-term strategies.
Major objectives
Two goals of the board of directors are to communicate the association's condition and to update you on developing programs through our Web site (www.contractpackaging.org) and other sources. The association is on solid ground, is managed effectively, and has legal counsel. Our finances and tax returns are in good order. The board has been strengthened with three new directors. Plans are under way for the association's 2006 spring meeting in Orlando, and we are developing a speakers' forum.
The first issue of Contract Packaging magazine has received rave reviews. Packaging Services Expo 2005 was a success. We have high expectations for the quality of the magazine and the growth and success of Packaging Services Expo 2006.
An ongoing association goal is to increase our visibility. I will continue to talk with major companies, especially those that make up the advisory committee for the certification program, which is now in draft format. I believe the certification program will be a major asset to both our membership and our members' customers.
We anticipate that both groups will support the program, because it will greatly reduce time and money spent finding each other and reaching a working agreement. Our vice president, Eric Wilhelm, is developing a version of the program for presentation at our spring meeting.
New category of membership
Association membership growth is another major goal, and I ask for your help. We are drafting initiatives to achieve this goal. Now that we have a new category, "Associate Membership," which includes suppliers, your recommendations will be invaluable.
I want to thank all members and prospective members for joining the association and welcome our new members. I encourage you to get involved. [CP]
Companies in this article
Videos from Universal Labeling Systems, Inc.