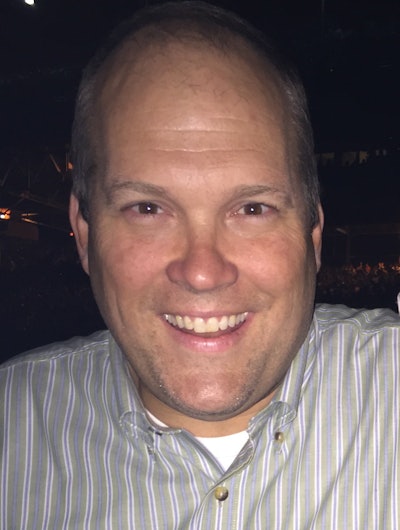 It is a special honor and privilege to begin my term as president of the Contract Packaging Association. Since becoming involved with CPA in 2007, I have seen this association steered by fellow colleagues in the contract packaging arena who, as CPA Founder Thomas Bacon once said, have an "awesome responsibility" to get CPA resources into the hands of those who need it. Our Immediate Past President, Vicky Smitley, deserves an enormous thank you from all of us for doing just that and for helping advance CPA within the industry and the membership. Luckily, Vicky will continue to serve the membership for the next year in her role as past president. I hope to build upon her great foundation during my tenure.
In preparation for my presidency, the past year has included my participation in many of our association's committee meetings. This has given me a chance to learn firsthand about the important activities in which CPA is currently involved. Since I officially took the reins, both the board and I have been hard at work planning our next annual meeting, adding educational opportunities to the calendar, and planning exhibit enhancements for our industry show presence.
Also during this time, Ron Puvak has been appointed managing director for CPA. Ron, who has a 40-plus-year track record in management, development of packaging technology, and promotion of new innovation and business development, will be responsible for overseeing the association's current activities and creating a plan for long-term growth. Already in his short time on staff, Ron has hit the ground running and is coming up with new and innovative ideas to make CPA the best it can be.
Some of Ron's initiatives include introducing new concepts to our 2018 annual meeting. Our New Orleans spot at the Hyatt Centric French Quarter is the perfect place for this year's theme of Taking it to the Streets. From Feb. 20-24, attendees will find multiple ways and opportunities to hone their business intuition and skill through networking opportunities.
At our latest board meeting, strategic planning was a lengthy topic of discussion. Moving forward, the CPA team as a whole will discover new ways to further engage our membership as we contemplate our association's future. Our priorities are to strengthen CPA membership and serve our members in the industry as best we can. We have experienced tremendous growth over the last few years, and with this growth comes the need for greater involvement from more individuals associated with CPA member companies. Our members are in the trenches every day, meeting with the movers and shakers who make our industry successful. Your feedback on what you would like to see and hear from us is how CPA continues its success. To this end, I urge you to become involved with CPA and spread the word to your colleagues and encourage them to lend their voice. If you are interested in joining a committee, feel free to complete the Volunteer form on our website, and more information will be sent to you as space within each group becomes available. We also welcome suggestions for Annual Meeting panelists or keynote speakers and webinar topics or ideas.
We've recently asked those within the industry to share their thoughts, ideas, and opinions by participating in our Tri-Annual Industry Report. This new and expanded report will be a valuable tool for anyone competing in the industry, including customers that buy the industry's services and for suppliers to contract packaging and contract manufacturing firms. The results of this report are in the process of tabulation, and I'm excited to share our findings with others in the business. CPA's goal is to further solidify our place as the industry's thought-leader for contract packaging and manufacturing, and we believe this report will become the benchmark for measuring the growth and success of the industry. Our objective is to provide not only more data about key, previously underreported industry issues and topics, but also better data to best serve you. Because this is such a significant time for packaging and manufacturing, we as an association understand the importance of strengthening our partnerships and continuing to keep in step with industry changes.
I look forward to working with the CPA board and team to help the organization develop our member companies, as well as the organizations they serve—brand owners both large and small.
I hope you will join me on the journey.
Tim Koers is Chief Operating Officer of The Visual Pak Companies.