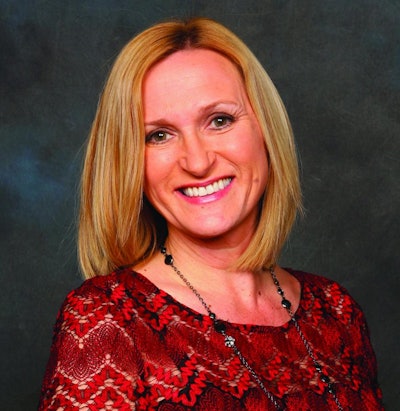 As I near the end of my term as CPA President, I can certainly report that the position has not been a lonely one. The board of directors and the entire membership have been a great support system—operating as a cohesive unit to push CPA to become the best it can be.
Members step up to volunteer to work events or provide education to others, and the board is always brainstorming for ways to improve the organization. What's even more impressive is that praise and appreciation for this work and the people who do it is given freely by other members. From my standpoint at the helm, this interconnected system is the core reason for the huge advances in member value over the past few years.
Two such people who have helped make those significant advances possible are two long-term directors who make their move off the board this year: Immediate Past President Chris Nutley and Director Scott Thomas. These individuals have both contributed to the growth and longevity of CPA in unique and selfless ways. We are extremely grateful for their service and know they will remain active members, ready to help whenever asked.
Others who have helped in this growth include our Kellen management staff, which has been on point and truly part of the CPA family, our legal counsel Eric Greenberg, who made himself available to me absolutely whenever I called, and all the committee members who have spent countless hours volunteering to help advance the CPA. Last but not least: the board. The people in this group have become my very dear friends, and I want to thank them for the support they have each given me in my role by being there for me during the good times and the bad.
This organization will continue to grow because of the contributions of all involved, and witnessing this growth has made for a very satisfying and worthwhile experience as president.
As the adage goes, the only constant in life is change. Now I am looking forward to taking a back seat as the Immediate Past President as I pass the reins to former CPA Vice President Tim Koers, whom I know is very excited to serve his term. As many of you know, Tim is COO of The Visual Pak Companies and has been a very active member of CPA since 2007. He has spent the last few months preparing for his move into the role of president by joining weekly staff calls and leading the committee that is charged with filling the open CPA managing director position.
As of July 1, 207, CPA also has a new Board of Directors. Newly elected board members include Nikki Johnson, of associate member company Flexible Technologies, and Patty Dodson, of member company Exact Packaging. Board members who have been re-elected include Jon Hayward, of member company Bonded Pac, Tom Landry, of associate member company Allegiance Staffing, and Eric Whilhelm, of member company Coregistics.
Tim and the board are also hard at work planning our next annual meeting, adding educational opportunities to the calendar and planning exhibit enhancements for our industry show presence.
This is such an important time in the co-packaging industry, and the changes in consumer buying habits are forcing a supply chain evolution. This looming evolution is resulting in more strategic partnerships than ever before. The CPA has a renewed commitment to connect people, to provide educational opportunities, and to create more participation opportunities at key industry events. Our aim is to help our members keep in step with the industry changes, and I have no doubt our new team will make this happen.
Remember—it's not goodbye, it's see you later!
CPA President Vicky Smitley is Vice President of Sales, Hearthside Food Solutions.