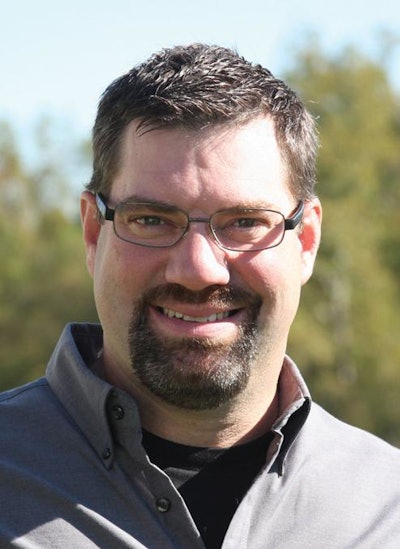 But to be honest, just as often, I fall short of realizing their full potential. As I reflect on the the recent Contract Packaging Association Annual Meeting in Tucson, AZ, I ask myself — and attendees: What'll it be this time? Will we reap the rewards of this valuable event?
Little more than one year ago, the Board of Directors, CPA Staff, and a few strategic invitees gathered in Atlanta, GA, for a two-day CPA Strategic Planning session similar to the sort of activity we each conduct in our own businesses. This session laid the foundation for the future of the CPA and, we believe, the contract packaging community, with the following "pillars." In short, the CPA will…
• Be the connectivity center for the contract packaging community
• Build the CPA "brand" to be THE credible and reliable resource for industry information
• Be the education center for CPA member companies and their teams
• Be sustainable as an organization through succession planning of our leaders and activities.
Let's get strategic
The 2014 CPA Annual Meeting program, Building a Bridge to Profitability, was crafted by a talented team of volunteers representing a wide spectrum of contract packaging and supplier industry segments. Their task was to connect the above four pillars to meeting participants in a meaningful way, which they could take back to their businesses and put into action. For those of you who were there, I suspect that you'll join me in proclaiming "Bravo!"….well done!
Early in the program, CPA Board Member and CPA Hall-of-Famer Thomas Bacon (Aaron Thomas Company) set the tone by reminding the full house: "As contract packagers, we find ourselves fortunate to have the opportunity to work alongside many of the finest consumer products manufacturers in the world. We have the awesome responsibility to care for their products and brands, which they have placed in our operations. Because of this, we owe it to them, as an industry, to conduct ourselves responsibly, and to perform our work with the highest of integrity, everyday."
Consumer trends
Have you noticed that today's teens and 20-somethings — millennials — possess a purchasing profile and methodology COMPLETELY different from those of us who are….well….say…..NOT 20-something? In the "Branding and Social Media" portion of the Annual Meeting we learned from marketing and media experts about what the future consumer experience. Brand owners are pouring resources into the science of understanding how/why/when the consumer of tomorrow will make his/her purchases. It is vitally important for contract packagers to be aware of these trends, if we are going to be useful resources to CPG's at the most critical moment.
I began this message asking how you might put what you've learned to work in your business. Will you invest a little extra time to clearly identify the personality characteristics of the key persons in your client's organization? Can you move beyond being a service provider to becoming a trusted advisor? What will that mean to your business relationships, and ultimately, to your bottom-line?
Now, reflecting upon the CPA Annual meeting, I find a renewed perspective. No single contract manufacturer can be all things to all clients. In many ways we are a diverse gathering of specialists. We are a community of which I'm proud to be a small part. I'm pleased that our community is alive, well, and progressive.
CPA President Chris Nutley is co-owner and president of MSW Packaging Services, Lawrenceburg, IN, www.MSWPackaging.com.