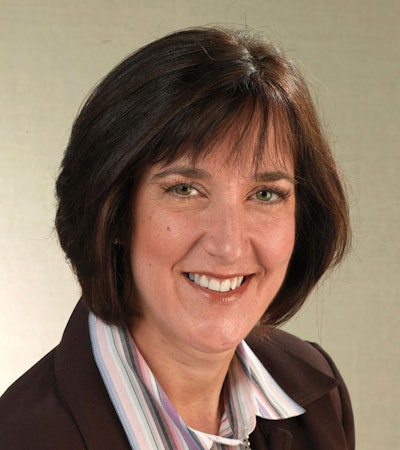 It was a fascinating experience for all in attendance and worthy of description here as there were lessons we can all learn from SIA.
The facility, which employs more than 3500 (and will be adding another 900 in the next three years), maintains nearly 3.5 million square feet and produces more than 250,000 cars per year; a new one comes off the line every minute or so. Further, the company's Outback model has more than tripled in volume since 2008. Through it all, the plant has been recognized not only for its operational strength but also for its environmental stewardship, having maintained net zero waste-to-landfill status for nearly a decade.
In 1999 SIA averaged more than 5 defects per vehicle. Today, defects are below 0.5%. Needless to say, such improved quality provides a huge cost savings. Site management attributes the plant's success to the implementation of "Standard Work" throughout its supply chain. To be sure, the complexity of building a vehicle is different from what we do. SIA is reliant on its suppliers for finished assemblies, which are critical to the vehicle's operation.
I'm not sure there is an equivalent in all industries, however there remain elements of the journey that can be applied to outsourcing providers, nonetheless.
Specifically, the significant reduction in defects per vehicle is due to the implementation of an effective approach to Standard Work. In the process, high repeat defects have been reduced as have associate errors related to Standard Work (SW). They define SW as the fundamental rules of manufacturing:
• The order and method of each step in the process
• Machine and process rules and set points
• Preventative Maintenance schedules and checks
I believe we recognize these as fundamentals to our industry as well. The question is: How well do we execute against these? Perhaps if we evaluated our performance, we would see opportunities to improve.
As the people at SIA evaluated their performance, they identified the Top 9 root causes related to SW and of these, only 2 were worker mistakes. The balance — 7 of the 9 — were management's responsibility.
Perhaps some of you are wondering: How can management be responsible for, by far, the largest majority of root causes? Some of these root causes were poor training, poorly designed method, or unclear method. As I listened to SIA's presentation I wondered how many of us have gone through the effort this plant has in order to really understand the root causes of SW shortcomings. If we did, I wonder what we would find.
This issue underscores the importance of management involvement and support of SW within each of our facilities. Some have suggested SW to be nearly impossible to execute given the modular nature of what we do. While many of the products we produce in any given facility are different from one another, the fundamental processes are the same. Thus, it would seem we have significant opportunity to realize the same benefits SIA has in their approach to SW.
SIA's VP of Quality stated that most people in the industry:
• Underrate the importance of Standard Work
• Overrate their adherence to Standard Work
Could this be true for your organization?
There are opportunities within our industry to improve our results, drive costs out of the system, and enhance our operational acumen through the application of Standard Work. In light of the exceptional results SIA has demonstrated based on their belief in Standard Work as the Foundation of Continuous Improvement, other manufacturing organizations, like ours, exhibiting the same focus, would experience, likewise, exceptional results.
Lisa Shambro is executive director of the Foundation for Strategic Sourcing/F4SS. Contact her at lisa.shambro@f4ss.org