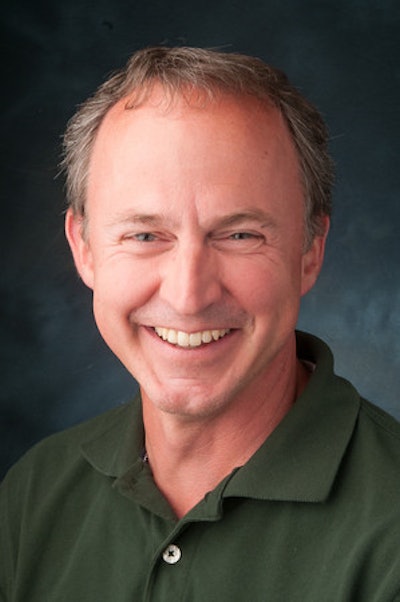 Dear Members,
I hope you are enjoying your summer so far and that this letter finds you in good health and revved up with green energy. I am the new President on the Contract Packaging Association (CPA) board.
A little bit about me, especially for those who missed CPA's ENGAGE event this last February, 2023. I have been a member of the CPA for 11 years. I started my own contract packaging business, Combined Technologies Inc. (CTI), in 2000, based in Bristol, Ind. with corporate offices in Libertyville, Ill. I am thrilled to see the increase in our membership in the last few years.
My aspiration during my term is for us to share a vision of building a sustainable future through our actions as individuals and as manufacturing companies. As a passionate advocate for sustainability, I believe that each step we take can make an impact on our planet and further the trends of change. Due to the immediate needs of our nation, we should strive to take as big of a step as we can within the packaging world.
I am excited about the growth of our group with added members and continued presence at all the trade shows around the country as well as abroad, such as at Interpack in Dusseldorf, Germany. I hope to see this growth continue.
I recall 20 years ago that sustainability was merely a buzz word and that "reduce, reuse and recycle" were words that many did not want to address. Now sustainability is a way of life to preserve our natural resources, protect biodiversity, and mitigate the negative impacts of humankind. It involves reengineering the way we produce and consume, integrating eco-friendly materials and practices into our daily routines, which comes down into our realm of manufacturing and packaging.
This opening letter serves as an invitation to connect with the CPA group and share your stories of sustainability, where we can work together towards a common goal and inspire positive change.
I believe it was Steve Jobs who said, "…ideas are worth nothing unless executed…" I look forward to meeting many of you in person if I have not yet already and hearing about your new ideas going into action!
Feel free to find me at PACK EXPO Las Vegas 2023 at our CPA booth #C-1256 in the Association Partner Pavilion. Also of note, our very own Ron Puvak, Executive Director at CPA, will be participating in a panel to provide insights to emerging brands on how to navigate key growth stages. This will be in Pavilions 1-3 on Sunday September 10 from 11:15am to 11:45am.
Thank you for your time, and I look forward to the opportunity to connect with you. Please reach out to me before the show as well at jthompson@ctipack.com.
Sincerely,
Jerry Thompson
President, CPA
Companies in this article