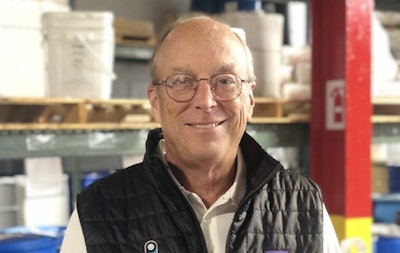 While I am no expert on the coronavirus pandemic, I am proud to be a part of the contract packaging and manufacturing (CP/CM) industry now more than ever. The COVID-19 crisis has presented both the best and worst of times for our industry. I have personally witnessed the immediate reaction to unplanned needs from clients for products and services. But as we roll into the beginning of the end of the first wave, we did it (and are still doing it)! It is clear that we are not out of the woods yet, and the CP/CM industry is collectively looking at how to be ready for the second wave.
We have seen massive industry innovation through answering the call to help during this crisis. From hand sanitizer to the most basic food products, CPA members continue their commitment to meeting their customers' needs. Increased safety cleaning and separated workspaces have been put in place to ensure all employees feel safe and decrease their risk of impacting others when they leave work. Some of the industry's major innovations during this time include increased shift utilization, running more shifts, and greater capacity than our lines were originally designed to handle. It has been a magnificent effort, and we continue to see growth within the industry. Findings from our new report show that double-digit growth will continue for some time. This new CPA State of the Industry report is set to be launched in August 2020.
During this uncertain time, we were fortunate to have held our Annual Meeting early in 2020. It allowed us to conduct our board elections. We are pleased to welcome our new board members. Ron Reinders was re-elected, and we welcomed two new faces: Michael Collins and Jen Cusick. All have committed to a two-year term and are is active in CPA committees and the Annual Meeting.
We have established a new nominating committee that will help the CPA Board recruit and vet anyone wanting to serve on the board. Patty Dodson, our current VP, is the chair. She is looking to reach out to anyone who wants to serve on the board or a CPA committee. There are volunteer submission forms on our website so interested parties can reach out via those forms.
Membership remains strong. We have seen demand for new member information and membership benefits as the future is a little unclear. With the CPA's business development efforts, educational programs, and heightened access to PMMI's Business Intelligence libraries, the value of CPA membership continues to grow. If you have not checked out the new video, "Why use a CP/CM?," it's on our website. We will provide this new video to any member who wants to include it on their company website and/or in their marketing programs. Interested members can reach out to CPA staff at info@contractpackaging.org to gain access to this extremely valuable video.
---
Read these related articles from Packaging World magazine:
Live from CPA Annual Meeting: CPGs Look for Flexibility, Transparency, and Innovation from Contract Packaging Partners
European Co-Packing Market is Growing

CPA's 2020 Annual Meeting a Huge Success

Podcast: OEM COVID-19 #9 - How Contract Packaging/Manufacturing is Impacted by COVID-19
---
With over 10,000 subscribers getting our bi-monthly newsletter, we are exposing our members' services to a large segment of the market, adding in the partnership with PMMI Media Group, which has increased our reach threefold. With the CPA-dedicated e-newsletters and Contract Packaging magazine, PMMI Media Group has constructed robust promotional products with an industry-focused audience. Our relationship with PMMI Media Group continues to provide value for our members in industry exposure and the ability to promote unique offerings.
Our Managing Director has been meeting with the European Co-Packers Association, formalizing our relationship with a press release. We have exchanged links and are allowing their members to access and post the new video to their website. We expect to do more with them in the next few months—from possible joint virtual panel discussions to a longer-term goal of shared space at trade shows. The connection to Europe is a good one, as many of our members' existing clients are global, and members will now be able to find resources on both sides of the ocean with less effort.
As we mentioned, the relationship with PMMI has been strong and is growing. If you have not yet accessed their OpX or Business Intelligence information, you are missing a real opportunity. From learning how to best conduct a virtual FAT (in this time, a very difficult feat) to learning about trends in a specific market segment, this information gives you a leg up in setting future direction or improving your business operation.
This year will continue to be a very dynamic and challenging one for CPA. We are here to help our members find ways to manage through this uncertain time. While face-to-face meetings may be difficult to organize, our webinars and virtual meetings have been very popular. Some of the topics not only echo best practices, but many are also now looking to the future and how best to be ready for what lies ahead. We hope that by fall 2020 there will be some opportunities for CPA members to increase their visibility and network with other members.
I want to thank you all for the support, camaraderie, and genuine fellowship I feel as a member of CPA. With the help of the leadership team, I will continue to make this association better for our members.
Mark O'Malley is President/CEO of Paket Corp.