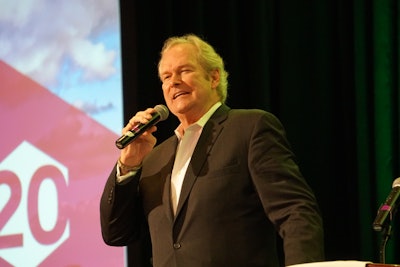 Annual Meeting Features Best-Selling Speakers
The 2020 CPA Annual Meeting took place in Tucson, Ariz., on February 19-21, 2020. We experienced great turnout for the meeting, reaching our registration goals, and we received tons of positive feedback on the three-day event.
The meeting was kicked-off by keynote speaker Dan Clark, master motivator—one of the top speakers in the world. As one of the most in-demand speakers on the planet, Clark is a CEO, New York Times Bestseller, National Speakers Hall of Fame inductee, and more. At the CPA Annual Meeting, through witty rhetoric, humor, and motivational anecdotes, Clark spoke on The Art of Significance and gave tips to the audience on "Achieving the level beyond success" to help them get motivated, think bigger, and compete on a higher scale.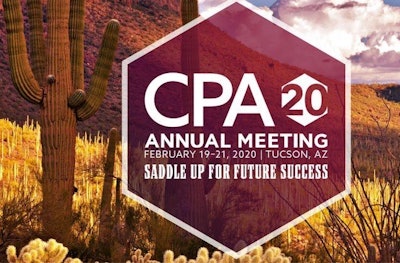 Following Clark's presentation, Lisa Ryan, CSP, Engagement and Retention Expert, Culture Consultant, took the stage. An award-winning speaker and best-selling author of 10 books, Ryan is an expert in workplace culture, intergenerational communication, employee acquisition, engagement, and retention, and gratitude strategies for personal and professional development. For attendees struggling to keep their best employees, Ryan's presentation and workshop at the CPA Annual Meeting provided them with the skills and strategies to keep their top employees engaged and loyal for the long haul. Audience members left Ryan's presentation with real-world ideas and simple-to-implement tools to create the workplace they crave, so their best talent won't become someone else's.
On the last day of the event, attendees enjoyed presentations on important industry topics, including:
· "Packaging Trends and How Flexible is Leading the Growth"
· "Big Legislation Heading Your Way!"
· "CBD/HEMP and How it Will Impact Your Business"
· "Identifying Your Threat Landscape & Assessments (Digital Security)"
· "CPG Panel Discussion: What are the Trends and Issues Facing our Industry Today?"
· "Improving Operational Excellence in Today's 'Do More With Less Faster' Environment"
· "Using Multiple Modes of Safeguarding to Create a Safe Collaborative Application"
· "CP/CM Operations Demand Flexibility and Efficiency"
· "Panel Discussion: Automation and the Impact of Collaborative Robots"
CPA Hosts Sourcing Center at Record-Breaking PACK EXPO East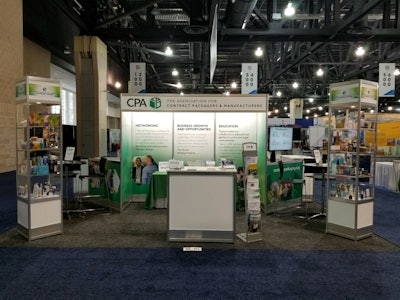 At PACK EXPO East, held in Philadelphia, March 3-5, we claimed a prime spot for the CPA Sourcing Center. Perhaps due to the show's record-breaking attendance numbers, we collected a large number of leads for both potential CPA members as well as for promoting CPA member capabilities.
On the second day of the show, CPA hosted a well-attended meet-and-greet reception at the Sourcing Center, bring together contract packagers, OEMs, and end users for a networking opportunity.
If you attended the show, we hope to have seen you there! If you missed the show or didn't get a chance to stop by, don't miss us at PACK EXPO International (Nov. 8-11, 2020; McCormick Place, Chicago).
Upcoming Events
Don't miss CPA, The Association for Contract Packagers and Manufacturers, at these upcoming industry events:
ISBT BevTech

April 20-22, 2020

San Diego
PMMI Regional Meetings

July 2020 (Exact dates TBD)
St. Louis, Mo.; Boston
Natural Products Expo East

Sept. 23-26, 2020

Philadelphia
PACK EXPO International

Nov. 8-11, 2020

Chicago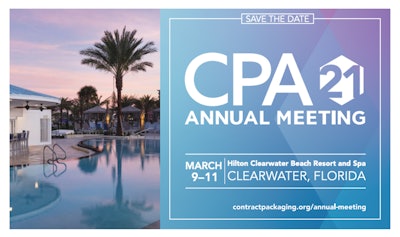 CPA Annual Meeting
March 9-11, 2021
Clearwater, Fla.