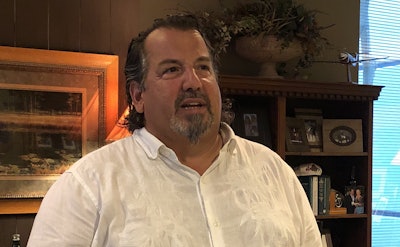 On the eve of the launch of Coca-Cola's "Stranger Things" New Coke limited-edition bottles and cans, co-packer Coregistics unveiled its role in the project while hosting attendees of the PMMI Roadshow to a tour of its Acworth, GA, headquarters. Coregistics is a packaging-centric supply chain services company with five facilities across the U.S., totaling more than 1.5 million square feet. It also runs a number of client-embedded operations, including eight in Subaru DCs and one in Bosch Power Tools' plant in Memphis, among others.
Coregistics has a successful history working with Coca-Cola. With the limited-edition "Stranger Things" promotion, Coca-Cola is offering bottles and cans of its original-recipe New Coke, which debuted—and flopped—in 1985. This ties into the setting of Season 3 of the wildly successful Stranger Things series from Netflix. Coregistics is labeling the bottles and packing two bottles and two cans into four-pack cartons, it announced during the tour. However, at the time of the event, Coregistics was still lacking the cartons. Given Coregistics "No fail, no excuses" policy, though, the product will no doubt meet its launch date.
Company Founder and CEO Eric Wilhelm explained to visitors during the tour that Coregistics' success is the result of a culture where there are no excuses and no blame. In fact, the answer to every question within the organization, he said, can be found by asking: What am I missing? What could go wrong? What can I do better?
The Acworth headquarters facility spans 230,000 sq ft, but is one of the smaller Coregistics plants. Overall, the company has 350 packaging lines available, employs around 100 full-time employees, and has anywhere from 30 to 2,000 temporary employees on any given day across 13 plants.
Explained Wilhelm, Coregistics' "product," in fact, is labor. "We don't own materials or parts," he said. "Fifty percent of our business is labor. Therefore, we can't stop a packaging line." Keeping the lines running requires discipline, especially with changeover. In the company's Coregistics' plant in Oregon, there are 300 to 400 line changeovers per day. In Indianapolis, that number is 200.
Fulfilling a brand promise
One line that doesn't require much changeover, though, is one that was custom-designed to accommodate Coca-Cola's online personalized Share A Coke label program. The program allows individuals to order personalized, 8-oz glass bottles of Coca-Cola, Coke Zero Sugar, and Diet Coke online in quantities from 1 to 9,999.
During the tour, Chris Wilhelm, Vice President of Operations, explained the genesis of the project: "Four years ago, Coke came to us and said they had a labeling job. We told them it wasn't a labeling job, it was a brand promise" to make sure every customer got the right order. To fulfill Coke's promise, Coregistics created a line equipped with custom equipment (with the exception of the labeler) with eight vendors to handle three flavors of Coke at one time. He emphasized that this is the only line of its kind in the world.
The line runs daily, with multiple shifts operating during the busy season, which begins Black Friday and ends after the first of the year. Each night, Coregistics downloads the online orders and sends them to their label supplier, which provides the custom labels by the next morning. Each roll of labels has a 2D barcode at the start of the roll with information on all the orders on that roll. Each label also is printed with a 2D barcode, which advises what flavor Coke should be labeled and how many bottles are in the order. At the end of the line, bottles can be packed anywhere from single bottles to 6-packs. According to Chris Wilhelm, due to Coregistics' multiple quality checks on the line, there has never been a single mistake with a customer receiving the wrong bottle.
Companies in this article