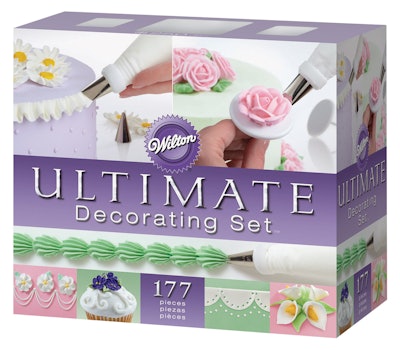 After a busy day, when and if time permits, Kathy Dunn likes to unwind with jigsaw puzzles. They remind her of her contract packaging business, which is also something of a puzzle, "except the pieces are always moving," says the owner of Wilsher Packaging, Bensenville, Ill.

In a 12-month period, Wilsher handles roughly 2.5 million pieces, typically assembled into multi-piece kits and displays. On any given day, 40 to 60 pallets of kits and displays, or 500 to 1000 seasonal POP displays, leave the docks of its 26,000 sq. ft. facility.

Even within Wilsher's relatively defined sweet spot of pre-packing kits and assembling retail-ready displays, customer needs are diverse, requiring a modular approach to physical assets. "We can set-up a pack-out line and move it in an instant," Dunn says.

Continually changing products and schedules requires a lot of flexibility and lots of movement on the floor. Aside from some stationary or bay-type operations for industrial assemblies (spools for wire products; corrugated forms, precast concrete), most lines are set-up for workers picking, packing and placing retail items, kits and displays from continuously moving conveyors.

For example, multipacks of Sprayway-brand glass cleaner and related household products are packed year-round for warehouse stores. These are manually placed on a conveyor, run through a Texwrap automatic L-bar sealer and Eastey automatic shrink tunnel system; stacked on corrugated printed trays; and loaded into displays, assembled concurrently. (See sidebar at separate link: "Teamwork, humor and greener film.")

Wilsher also serves seasonal demand, as was the case during a fall visit by Contract Packaging. These included two Christmas gift packs bound for major retail chains: one kit incorporating a package of household-brand ground coffee, mug and biscotti treats bagged, tagged and tied; and a boxed cocoa-for-two kit with cocoa mix, salted caramel, toasted marshmallow and two mugs. All the components and packages arrive from the customer, and, says Dunn, "when we get a phone call that 8 truckloads are coming in for us, we say 'okay!' and start moving our lines in place."

Growing with Wilton Brands
Similar to the above examples of retail co-packing work, Wilsher has been setting up lines to pack for year-round and seasonal products for Wilton Brands (www.wilton.com), Woodridge, IL., a leader in various categories of cookware and bakeware, and the largest food- and paper-crafting company in a highly fragmented crafts industry.

Wilton's roughly 28,000 SKUs are sold worldwide to big-box retailers such as Walmart and arts & crafts retailers such as Michaels Stores. Products carry Wilton's own brands, which include Wilton cake and food decorating kits, Copco tea kettles and EK Success crafts; or alternately carry labels including Martha Stewart Crafts, Disney, Marvel, Nickelodeon, Sesame Street, Warner Brothers, or American Girl Crafts, via licensing agreements.

These products are often sold in kits that require lots of attention to detail and quality, like the Wilton brand 177-piece Ultimate Cake Decorating kit. (This and smaller kits are sold at retail and have also been the toolset for the three million students, beginner through professionals, that Wilton has matriculated worldwide, to date.) In addition to product pack-outs, Wilton's diverse products require lots of work with all kinds of retail floor and shelf displays including power panels, sidekicks, wing panels and pegboard assemblies. Products are shipped to Wilton's distribution center or alternately, to the retailer's dock.

Wilsher's relationship with Wilton Brands dates back more than a decade and is rooted in the ability to ease Wilton's growing pains.

"Over the past several years, we found ourselves hitting the wall in terms of our own capacity," says Wilton's Bill Zullo, senior director of purchasing and retail operations. "We simply didn't have the additional space needed to take advantage of new growth opportunities. Co-packing was a way for us to expand, especially as we started to respond to a rise in seasonal demand."

Zullo first tapped Wilsher in 2001 for rework contracts in Wilton's picture frame division. At the time, the company was called Wilsher Blvd., and owned by Sherwin Katz. Both Zullo's role and his relationship with the co-packer grew over the years until 2009, when Katz sold his business to Dunn to create today's Wilsher Packaging.

Dunn had recently purchased another contract packager and was also operating a packaging supply company, Dunnwell Packaging. These resources now serve Wilsher's contract packaging, assembly, fulfillment and distribution capabilities.

Katz' joining forces with Dunn strengthened the Wilton partnership, Zullo says, by giving the co-packer "room to grow. They had the staff, the equipment and the docks to accommodate our trucks. More importantly, the quality was good and they always met their delivery times."

Co-packers merge, grow
Katz' role continues as a full-time management partner who, according to Dunn, helped her make the transition "from being a small-business owner and standard-issue control freak to being the head of a growing organization." Additionally, she says Katz has helped bring the company to "a new level of accuracy in our scheduling break-outs, and better management across the board."

A decade since Katz first helped Wilton meet spikes in demand, Wilsher continues to bend without breaking. Such was the case one Friday afternoon last fall during the peak of holiday-season packouts when one of Wilton's Christmas displays sold through so quickly that Zullo had to place an emergency re-order. "We still had a shift going, so it was a relatively simple matter to put together an extra, weekend shift," says Dunn.

"Wilton had a need, and we worked together to satisfy that need," Katz adds of a problem that was solved with minimal drama.

"We're in a new business every day," says Katz, "Because with every job, we have to accommodate our customers' business models. There's always a new product, a new setup and new processes to train our people to handle. Being the assembly department for our customers is never boring."

Looking to the future, Zullo beleives that "the kitting and assembly aspects of contract packaging are going to get larger and larger because it trims a lot of cost for our customers, and creates a higher value product." Other benefits include reduced risk of shrinkage (theft) at retail and reduced use of primary and secondary packaging materials.

Dunn and Katz are optimistic in the growth opportunities. To alleviate capacity constraints, the company uses a nearby warehouse, and Dunn is always on the lookout for the next, right piece of real estate.
Companies in this article