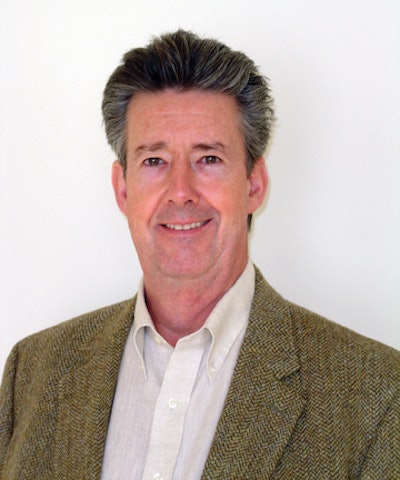 We doubled our reserved-room block at the Naples Grande Beach Resort, and this year's annual meeting theme, "Riding Out the Storm," captured the attention of our members.
As our membership continues to grow, so too does the association's cash reserves. The industry is starved for contract-packaging specific information, and it is CPA's mission to be the industry's recognized, independent authority and expert. Our "State of the Contract Packaging Industry Report" has motivated new members to join the association.
Three growth drivers
I am convinced our greatly increased annual meeting attendance is being driven by three fundamentals. First, the quality of the educational and networking opportunities are real. Second, attendees are overwhelmingly senior executives who look forward to the personal interactions with other successful executives. And third, social activities have become highlights, with an increasing number of spouses joining us each year.
At this year's meeting, we heard about many examples of market "craziness." Unfortunately, they might all be true. The market is inefficient and, when it settles down, there will be a different equilibrium. I have come to the conclusion that a company's future will depend primarily on how it handles two specific challenges. First, it has to recover from the hangover caused by market inertia. The primary symptom is a feeling of sluggishness that can't be shaken. The second challenge is how companies make decisions that demonstrate leadership.
Individual companies can overcome the inertia hangover. Soft demand during the past 18 months re-shuffled the deck and caught most companies unprepared. As we finish the first quarter of 2010, many market leaders have reset cost structures, adjusted balance sheets, and resized near-term expectations. Oddly enough, these survivors are more competitive now than they were two years ago. They need to act that way!
Now that the big fires have been put out, it is time to aggressively re-energize customer conversations. Many product categories have suffered from a lack of product development, innovation, and attention. I challenge contract packagers to bring ideas to their customers.
I also have noticed that companies are being tested by the manner in which they make decisions. Two types of decision-making are being accentuated in this business climate. Those businesses that have a "culture of urgency" are moving even faster with product innovations and new product development. They have stayed ahead of a flattening demand curve by making expense adjustments early, and they are aggressively going after market share. I also see about an equal number of executives and companies that are paralyzed by indecision. They are afraid to be decisive for fear of being wrong. Success hinges on which approach a company chooses to take.
Finally, I believe we are at an inflection point in history. The river's current is fast and treacherous, and we know there are rocks in the water. Should we get out of the river and watch, waiting for the water to recede? Or, should we grab a paddle with the confidence we can manage the rapids? This is the time for courage. Water can go around the rocks, so why can't we? Have a great second quarter.
Contract Packaging Association President John Riley can be contacted at jriley@contract packaging.org.