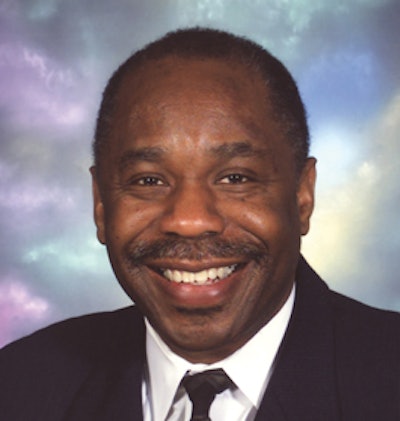 The situation should not be overdramatized, for it's not a "war," though it's often characterized as such. Rather, it's business competition, and even then, not in the traditional sense. The two sides are interdependent: retailers need national brands because many consumers are loyal to them; national brands need retailers because that's where consumers go to make purchases.
As with most battles, there's strategy, but there must be a battleground on which the success of that strategy is determined. In this case, it's the store, more specifically, its shelves aisles, and compartments, where packaging is of critical importance in the first of a succession of "moments of truth" that determine whether a consumer buys the product.
Following are some observations regarding private and national brands, along five parameters: research, investment, innovation, value, and profits.
Research
Retailers have, in essence, a research laboratory in each of their stores. Inventory turns and a barcode database provide information about consumer purchasing behavior, and by inference, how that behavior is being influenced by packaging. Not relegated to being passive analysts, retailers can experiment with shelf-positioning, aisle-displays, and promotions—among other variables—to determine their effects on sales. Additionally, retailers, from an above-floor vantage point and without intruding, can directly observe consumers as they interact--or choose not to interact--with certain packaging. Retailers are using intelligence gained through in-store research to make package design decisions, an evolution from earlier times when private brands imitated (by varying degrees of obviousness) the nationals.
Owners of national brands need to constantly evaluate their package design research to make it more accurately reflect the in-store environment. Some methodologies present the test package to respondents in a matter that reflects heights and angles different than those that the package will encounter at retail. Such can even be the case with those national brand-owners that use the research mini-store method. National brand-owners can supplement their package design research by channeling to a central source all consumer inputs, from 800-phone lines, social media, product returns, and letters of complaint (or praise); otherwise, opportunities to connect dots can be missed.
Investment
The sobering fact is that most product launches fail. Fortunately for retailers, they can wait until a product by a national brand is proven before launching a private brand version. That doesn't mean that all risk is eliminated. Specific to packaging, the retailer must decide on the level of investment necessary to successfully compete against the national brands. Shelf-impact is necessary for trial purchases and performance is necessary for repeat purchases. Brand management, although of growing importance to retailers, is not their core business (although some own manufacturing/processing facilities); in reflection, outsourcing of packaging operations is common. Some retailers use contract packagers; however, some use national brand-owners to develop private brands.
National brand-owners that provide that service to retailers have to balance issues of utilization of excess capacity against safeguarding proprietary knowledge and intellectual property. A national brand-owner that owns a patent on a particular package, for example, might license it for private brand use, given sufficient monetary incentives and legal protection.
Innovation
Regarding consumers, there are two types of familiarity: one that breeds trust, one that breeds contempt. Owners of private-label and national brands, alike, want to benefit from the former while avoiding the latter. One way to do that is through innovation. Private and national brands that pursue that route should be able to distinguish between innovation that's meaningful to the consumer and innovation that's mere gimmickry.
With packaging, one might think that the national brand has the edge in managing innovation, given its close ties to their core business. Retailers, however, have had successes, for example, a revamped prescription medicine package that's more functional and consumer-safe. There's no reason why private brands can't hold their own when it comes to innovation in packaging.
It can be argued, however, that packaging innovation is more important for the national brands. The growth of private brands has intensified the competition among national brands. By the physics of retailing, two brands can't occupy the same shelf-space at the same time; therefore, it's not a matter of whether some nationals will be casualties, but rather which ones. The trend is toward the stocking of private brands along with a reduced number of nationals. Even the category leaders can't afford complacency and should constantly innovate to maintain shelf-space through consumer appeal. Likewise, the smaller national brands should innovate to increase their competitiveness in this era of the incredible shrinking shelf-space.
Value
Sure, private brands are priced lower than nationals, but price is only one component of value, the other being the benefits that are provided at that price. Printed on the packaging of various private brands is the invitation to compare them to the national brands, for example, on the basis of ingredients. Private brands can further boost their value quotients with packaging that is (at least) equal in function to those of the national brands.
National brands, out of necessity, focus on benefits in conveying value, not being able to match private brands on price. Granted, those benefits might not be any more than those provided by the private brands, but perceptions are as good as reality. On the other hand, there's no justification for any national brand-owner to have to pin its fortunes solely, or even mostly, on perceptions; not when that company is supposed to live and breathe its products, a devotion that retailers can't match for each product stocked. National brand-owners should be constantly racking their brains, strategizing on how to add value to their packaging.
Profits
Private brands don't incur promotional expenses proportional to those of the national brands; moreover, retailers favor national brands that advertise and that give price concessions because it contributes to store traffic. That's good for private brands, because even consumers who are loyal to a national brand in one category might leave the store with private brands in other categories.
National brand-owners can bemoan the bargaining strength of the retailers all they want, but those owners are better served by strategizing. Take promotion as an example. Whatever the media, there should be a strategy regarding how the package is featured. In a 30-second television advertisement, how much of that time should the package be shown? What should the package be doing or have done to it during that time? There are other questions appropriate for print, radio, and internet, the rationale being that it's the packaging that links the promotion to the product at the time of purchase.
In pursuing their individual profit objectives, the owners of private brands and the owners of national brands should not regard themselves as being in a zero-sum game, wherein one party's gain is had at an equivalent lost by the other party. An alternative is to grow the product category for mutual profit. Packaging can be a key element in that strategy. A particular product category with private brand entries—let's say at the low and high price points—might have gaps, relative to certain benefits and conveniences. Those might be package sizes, for example, or multiple-packs, that the national brands are better positioned to fill. The issue is whether all of the consumers' packaging-related needs are fulfilled within the product category.
The battle of the brands has been given increased impetus by the recession, as private brands make gains with price-conscious consumers. And amid much speculation as to how the recovery will affect the battle, one thing is for sure: retailers will seek the most profitable mix of private and national brands, and packaging will play a central role.
Sterling Anthony is a consultant, specializing in the strategic use of marketing, logistics, and packaging. His contact information is: 100 Renaissance Center-176, Detroit, MI 48243; 313-531-1875 office; 313-531-1972 fax; sterlinganthony1@sbcglobal.net.