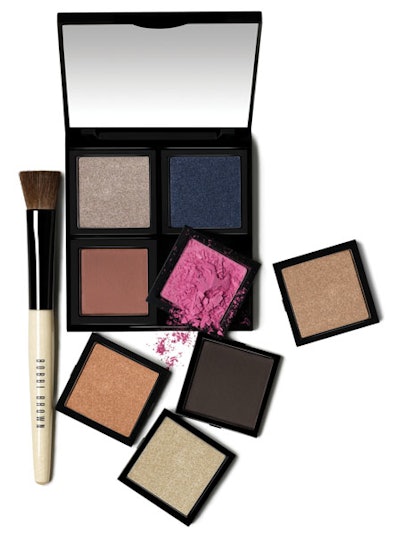 The Estée Lauder Companies is synonymous with perfumes, cosmetics, skin-care, and personal-care products. The company markets 29 brands in more than 140 countries and territories. Not surprisingly, the formulation and packaging of all these products poses many challenges.
Each of the company's brands has its own marketing, design, and product development teams, but historically, these teams have tended to work independently of one another. Compounding matters is the sheer complexity associated with an organization as large as The Estée Lauder Companies: For example, the package development group is broken into many different areas.
However, the roadmap has begun to become easier to navigate at the company with Fabrizio Freda taking over as president CEO July 1. Product- and package-development philosophy is beginning to evolve to become more transparent among brands, regions, and functions.
These shared learnings will affect all facets of package development, including contract packaging. Third-party manufacturers handle about 25% of all products, based on both product volume and the number of SKUs, within The Estée Lauder Companies. Globally, the company uses the services of about 200 contract packagers and manufacturers.
How does the company use contract packaging and manufacturing, and how will packaging development evolve in the "new world?" Contract Packaging recently visited the prestige-beauty giant's New York City headquarters to discuss these matters with Christopher Clark, vice president of global manufacturing-engineering. What follows are the highlights of an interview with Clark, who expands on some of the company's directions for contracted services.
Contract Packaging: What is your relationship to the contract packaging function around the company?
Clark: Third-party manufacturing responsibilities are divvied up among third-party quality assurance, manufacturing/engineering (my group), short-range planning, and global supplier relations (GSR). That's our future organization planning. We manage day-to-day activity at our contract manufacturers through our short-range planning function. GSR selects and manages the contractual, long-term relationship of contract manufacturers.
My team, manufacturing/engineering, is a liaison between the packaging group and the contract manufacturer. We ensure that a package that we develop in-house can be executed effectively, within their process. Third-party quality assurance ensures the contract manufacturer has all the appropriate quality systems in place, that they meet FDA requirements, and that they achieve The Estée Lauder Companies® quality expectations.
CP: What criteria do you use to determine whether The Estée Lauder Companies manufactures internally or outsources?
Clark: It varies based on a particular design or innovation. Third-party suppliers may have specific capabilities required to achieve particular design criteria that we may not be able to produce in-house.
CP: Could you expand on that? What are some of the factors that determine where you might use a co-packer and why?
Clark: We're a global organization with very specific local need. A great example is holiday gift sets. We had a different variant for holiday sets that serviced parts of the EU, as an example, versus the U.S., so we produced the EU variant in Europe. In this example, we partnered with contract manufacturers in Europe for the set assembly.
CP: So ideally, you like to have a strategic, as well as a tactical, approach to contract packaging?
Clark: Yes, we'll do both, as the need arises, but we're definitely more interested in the strategic relationship. One of the nuances for our type of business is it's so complex.
CP: Do you expect your co-packers to handle the logistics as well?
Clark: In certain instances we have gone straight from a contract packer to retail. That is probably more the exception than the rule. Typically, we'll go from that contract packer to one of our distribution centers.
CP: How does The Estée Lauder Companies' use of contract packaging support its marketing and branding strategies? What role does your group play in product development?
Clark: We are typically the ones in the development cycle that are letting the brands know where we have the opportunity to produce a particular item. Some of that input will come from other areas as well. As an example, when products get presented with an innovative new formulation from a third party, we will get involved to see whether that third party has the capability to produce the end product for us, within our final packaging, so they can go end-to-end in their location or determine whether we have an opportunity to bring that formulation in-house and fill it in one of our locations.
CP: Does The Estée Lauder Companies prefer co-packers that provide turnkey service, or does it depend on the project?
Clark: It really depends on the project. Some of our products use both a proprietary formula and proprietary packaging where, for example, we've been presented with both the dispensing system and the formulation. In a situation like this, we often like to have that product set up as though it were a turnkey product supplied directly from the contract manufacturer. Bottom line, if it helps us deliver the quality and service we are looking for, at a price that's effective, we will go turnkey.
CP: Where are you looking to decrease costs and improve efficiency with contract packaging?
Clark: Generally, we are looking for total delivered cost, quality, and service. We really are trying to take the longer view from a supply chain standpoint, and we believe contract manufacturing has a place in our overall cost-management strategy.
CP: What areas of The Estée Lauder Companies' business does a contract packager have to understand well to win your business?
Clark: The cosmetics business in general is fairly close to a fashion business. Trends are moving all the time. The ability to provide innovative, quality products and processes and the ability to react and respond to quickly changing demands are key to being able to build a long-term relationship with a contract manufacturer.
The author, Jim George, is the editor-in-chief of Contract Packaging magazine.
Companies in this article
Videos from Universal Labeling Systems, Inc.