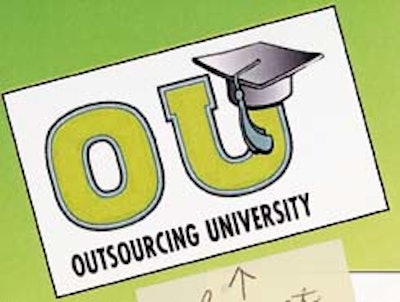 Packaging assumes a much bigger role at the third annual Private Label Expo, scheduled for April 5 to 6, at the Rio Suites Hotel Convention Center in Las Vegas. This year, a special Contract Packaging Expo will be held concurrently, along with a separate packaging machinery and equipment pavilion.
Sponsored by Bentley Intl. (Las Vegas, NV), the Expo also includes the Outsourcing University that begins Tues., April 4. This program of presentations is headlined on Tuesday by Thomas Bacon, president of Aaron Thomas Co., discussing How to select a contract packager.
Also on April 4, a representative of A.C. Nielsen will use company data to Profile the private-label consumer. Corning Consumer Products' Joe Esposito will describe his company's 10 automation-rich packaging lines, and how companies can use the efficiency that Corning has developed. On both Tuesday and Wednesday, a representative of Goldforest, a design consultancy, will describe Package design issues for private label products.
On both Wednesday and Thursday, Rick Brewer of Intl. Packaging Systems will address PET packaging in the 21st century from 8 to 9 a.m. On both mornings it will be followed by Small business boot camp, a session sponsored by Women in Packaging that focuses on networking and capital access. On Wednesday at 3:45 p.m., Scott Carlson of Eastey Enterprises will describe Benefits of shrink wrap packaging. A variety of other presentations will focus on private label products.
The exhibition will be open from 10 a.m. to 5 p.m. on Wednesday and 10 a.m. to 4 p.m. on Thursday. The Contract Packaging Expo will include more than 120 exhibitors. Among the contract packagers will be Display Pack, Paket Corp., Friendship, The Power Group and Creative Packaging. Machinery companies that are participating include Winpak Lane, Algus Packaging, Sleeveco, Dibipack and Ilapak.

In a hurry? Request more info via Web-based reader service by clicking on the reader service number.
Or you can jump right to their Web site.
Companies in this article
Videos from Universal Labeling Systems, Inc.