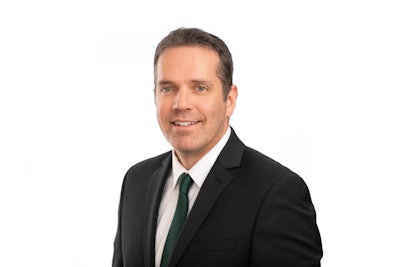 Cannabis retail sales have exploded over the years as state-level legalization has expanded. In 2014, the figure was around $2 billion. In 2020, it had jumped to $20 billion.
Chris Walsh, CEO and Founding Editor at MJBiz, presented on the 'Pack to the Future' stage at PACK EXPO Las Vegas last week, and he predicts cannabis revenue will soon be higher than that of the craft beer market. Recreational sales are now the largest part of the market, eclipsing medical, and Walsh said more than 90% of Americans support some form of cannabis legalization, with 60% supporting recreational legalization.
As large CPGs begin to explore expanding product opportunities in the cannabis market, they are also investing in branding, packaging, and marketing, said Walsh, and the cannabis packaging market is big. While Walsh cautioned that estimates of market size are "all over the board," some have estimated a half-million to $1 billion in 2020, with potential growth by 2026 to $1.8-$3 billion.
The point is that the market is growing, and Walsh attributes that to higher sales volumes, new product innovations, and more states legalizing.
The Basics
Walsh said the product array – and consequently packaging opportunities – are vast. Flower, or bud, is currently the biggest segment of the market, but consumers and patients are looking for other ways to use cannabis, leading to innovations in edibles and beverages, vape pens, topicals, powders, lotions, and bath bombs, etc.
This expanding array of products requires different packaging materials such as plastic, metal, glass, corrugate, and acrylic, in formats such as trays, tubes, jars, vials, pinch containers, bags, and boxes.
What to Consider – Regulation and Research
The cannabis industry is fragmented. Officially not legal at the federal level, but legal for medical use in 38 states, and legal for recreational adult use in 19 states, Walsh reminds us that every state has different rules and regulations and structures, which also apply to the packaging. Because of this, customization for different regions and states is necessary, as is carefully monitoring each state's regulations.
These run the gamut from child resistant packaging, color requirements, smell-proof, odor-resistant, heat-proof, tamper-proof and airtight, among others.
As Walsh said, "This is still a relatively new industry, and every state is charting its own course. They might take certain regulations or certain structures that they like from other states and make them into their own. They're constantly refining and tweaking them. So, as you look at packaging, that is a concern that you constantly have to monitor."
---
---
He added that some of the leading packaging companies "are using the highest possible standards that will apply to any state, even if they don't have to, so that they can have a national footprint and not have to keep changing everything by state."
While Walsh doesn't expect to see legalization at the federal level in the near future, he does think that banking may potentially open to the cannabis industry, which would allow further expansion. "So, you need to start putting your cannabis play together now because this industry is taking off. And with any federal move, that's when all the big money, the big savviness, big companies, start coming in," he said.
Let's Not Forget - CBD
"This is another market that if you haven't been exploring, you should look at very quickly," said Walsh. The same opportunities as the THC market apply, with similar products and retail sales that are now everywhere, from Whole Foods, to CVS, Walgreens, pet stores, spas, and airports, etc.
A Final Consideration
Walsh cautions that in this rapidly changing industry, taking the time to do due diligence and learn about the industry by reading, looking at state laws, and talking to others in the industry, is imperative.
"You need a start-up mentality in this industry because things change very quickly," he said. Develop your multi-state plan early, and "think about how you would expand into the industry on a large scale from the beginning. Because that's going to inform how you develop your products, and how you sell it to the industry."
To see this presentation on-demand, click here.
Download the FREE Packaging World Cannabis Supplement PDF below.