Canned cocktails have become a spicy category in the alcoholic beverages market, with notable mainstream brands introducing a number of products into the market. In a new study, Fact.MR estimates that the global canned cocktails market will show a growth of greater than 20% over the forecast period of 2019 to 2029, primarily driven by increased consumer demand for convenience and brand owner innovation in taste.
According to the study, canned cocktail manufacturers understand that for modern day consumers, convenience is more important than cost—people will pay more if their efforts are reduced. The emergence of canned cocktails was the result of this quest for convenience, Fact.MR says. Therefore, brand owners are putting a significant amount of resources into developing more convenient packaging. For example, premium whiskey producer Hochstadter made the package for its canned Slow & Low Rock and Rye whiskey cocktail smaller, at 100 mL, so it's easy to stack and the total alcohol content in single serving is limited. Big Hammer Wines introduced thinner cans for its Rosé All Day beverage so the package fits better in the hands of female consumers—their target customers.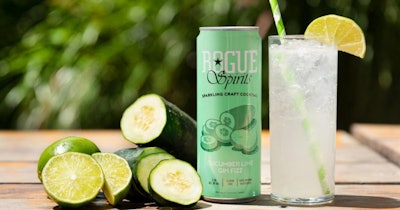 Says Fact.MR, one new open-source innovation is interlocking cans. Corona recently piloted the idea in Mexico, with its Corona Fit Pack, where the threads on the interlocking cans can hold up to 10 cans in a stack, thereby eliminating the need for plastic rings. According to the study, this innovation has the potential to reduce distribution and transportation costs for canned wines, ultimately increasing margins.
However, notes the study, the most important factor for consumers in choosing a canned cocktail is taste, so alcoholic beverage companies are investing heavily into developing better-tasting products. In July 2019, Rogue Spirits launched its range of sparkling craft cocktails in a can with 100% natural ingredients like cucumber, lime, and cranberries. Companies have also developed products with different base materials and additives to match the consumer requirements. For instance, ASDA developed a Passion Fruit Martini in June 2019. Another example is Boulevard Brewing Company, which introduced its Fling Sparking Cocktails in Margarita, Mai Tai, Vodka Soda, and Gin & Tonic varieties in March 2019.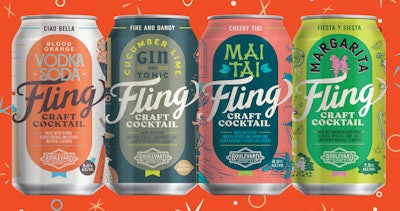 Emerging players are also developing canned cocktails with unusual flavors—such as gin blended with wine, as in the case of Vikre Distillery's Frenchie cocktail—to match the changing consumer demand for better and alternative products. Small-scale manufacturers have entered into a spiked-seltzers vertical of the canned cocktails market and are developing products like sparkling soda and sparkling mineral waters.
The rise in female consumers of canned cocktails has also seen a rise in flavors such as Pernod Ricard's Malibu Rum in Strawberry Kiwi. Says the study, emerging players in the canned cocktails market are clearly looking to cover every niche in the market with innovation and the development of exclusive products.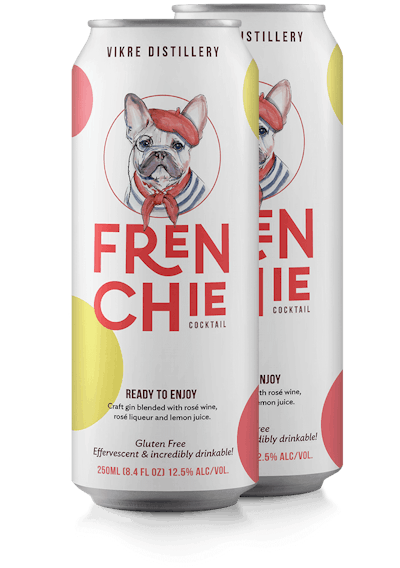 Other findings of the study include:
· Canned cocktails infused with fruit additives have been consumers' first preference, holding three quarters of the market. However canned cocktails with caffeine will give fruit-additive cocktails a run for their money from 2019 to 2029. These two categories are estimated to account over 80% of worldwide trade in non-alcoholic additive categories.
· The sale of cans with volumes of 250 mL to 350 mL will hold a significant share in the market, but cans with a volume of less than 250 mL will dominate.
· The acceleration of the travel and leisure industry will bolster the growth of canned cocktails as people like to consume their favorite drinks on-the-go.
· The growth of Gen X and Gen Y populations will help stimulate the rise of canned cocktails.
· A greater emphasis on consumer consumption trends like sugar-free and gluten-free canned cocktails continues to mold the prospects of canned cocktails market.
· The two key international regions for the canned cocktails market are North America and Europe.
· Latin America and South Asia will show immense growth in the canned cocktails market over the forecast period owing to their high population, reduction in abstainers, and increased per-capita spending capacity.
· The canned cocktails market is dominated by alcohol heavyweights like Anheuser-Busch InBev, Duvel Moortgat, and Pernod Ricard.