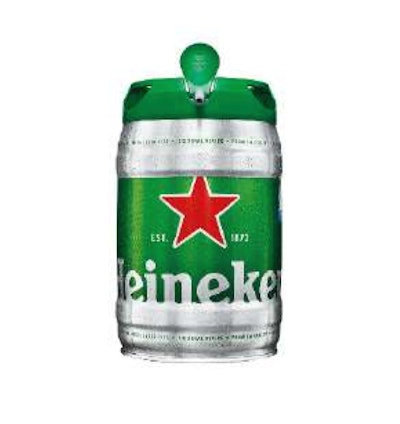 According to "Global Packaging Trends," a new report compiled by Euromonitor International for PMMI Business Intelligence, cooking ingredients packaging is expected to post the fastest volume growth through 2023 in Latin America (particularly ingredients in pouches and pasta sauces in stand-up pouches), but beer, bottled water and carbonates remain the top three volume pack types, respectively.
Beer
·     The Latin American beer industry is highly concentrated around returnable family-sized glass bottles, and eco-friendly glass weights are expected to gain ground in the future.
·      Metal beverage can use is expected to rise from 21.8 billion units to 27.1 billion units by 2023, as it enables brewers to stand out on the shelves and answers the need for single-serve pack sizes.
·      Domestic mid-priced and economy lager suffered a consumption decrease, resulting in explosive growth for beer from domestic producers sold in metal kegs through multi-brand beer bars. Heineken sold metal kegs of 20, 30, and 50 liters.
·      Kunstmann craft beer launched disposable 30l PET barrels named "bag in ball" in PET cubes with an aluminum bag in the inside to hold the beer.
Water
·      PET's biggest end-user is bottled water, which continues to see growth due to the trend of health awareness. Packs sized up to 500 ml were the most attractive options, while thin wall plastic containers also saw growth.
·      The offer of liquid carton multi-packs was increasingly observed at supermarkets and hypermarkets, driven by urbanization and smaller households. This was especially visible in flavored water that targeted children as a replacement for juice drinks.
Carbonates
·      PET bottles was the preferred packaging type in carbonates due to the appeal of returnability and health awareness.
·      Besides PET, metal beverage cans of 237 ml or 355 ml to target premium consumers were most commonly available in the region.
·      To compete with regional economy brands in the region's interior, multinationals are implementing aggressive price strategy with strong investment in coolers and family returnable bottles. Coca-Cola and Sprite launched 1-,1.25, and 1.5- liter glass bottles, while Pepsi and 7-Up in "Reco" returnable packs presented in 2- and 2.5 liter PET bottles.
Source: "Global Packaging Trends," Compiled by Euromonitor International for the Packaging Machinery Manufacturers Institute (PMMI). PMMI Members can download the full report for FREE, here.
Australian Packaging & Processing Machinery Association (APPMA)
PMMI, The Association for Packaging and Processing Technologies
UCIMA, Italian Packaging Machinery Manufacturers Association
Symop, French Association for Manufacturing Technologies
Make plans to visit PACK EXPO East in Philadelphia, March 3-5, to see on-trend packaging machinery and materials.