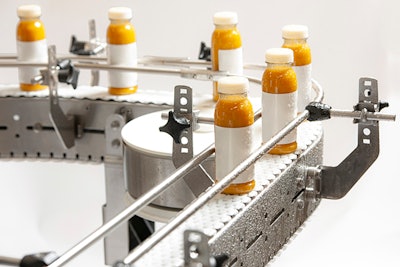 This additional offer gives manufacturers greater possibilities to optimize their production control during manufacturing. This new size will replace the present XLX option.
FlexLink also introduces a new chain design, available for both the stainless steel and aluminium product range. This new chain design has a high focus on product and operator safety, decreasing the opportunity for operator injury during production. Due to a reduction of pinch points, manufacturers are less likely to experience production losses caused by unstable products.
The new chain design is approved by and compliant with both the latest European and American regulations.

Companies in this article