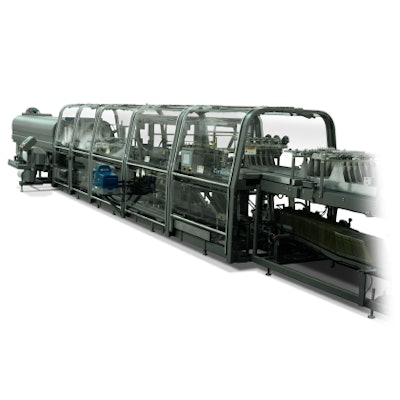 Some hand adjustments are required on the infeed of the machine. Changeovers are completed with the touch of a button on the HMI. Intelligent programming ensures that change parts have been removed from the machine prior to proceeding with the changeover sequence. An error message appears on the HMI directing the operator to the specific area affected if something hasn't been removed. Can reduce changeover time to less than 15 minutes.

Companies in this article
Videos from Douglas Machine Inc.