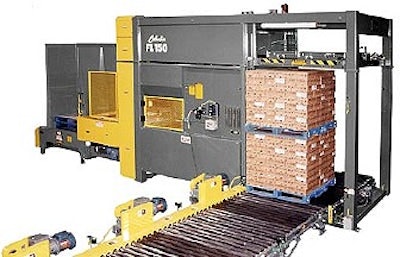 A unique flanged frame design offers the ability to build extra high loads without shipping problems, and eliminates the need for costly stand-alone full load stacking equipment.
Many companies require much of their product to be double-stacked to maximize truck and trailer usage and saves valuable warehouse space. A Columbia double-stacked load eliminates fork truck double handling and assures tight square loads centered on each pallet, maximizing both truck and warehouse space.
For more than 40 years, Columbia Machine has manufactured high-level, floor-level, and robotic palletizers and accessories in the USA. All Columbia products are backed by 24-hour customer support and parts service.
Companies in this article