Focke & Company: Robotic palletizer
Focke & Co.'s (Whitsett, NC) Model 540 Robotic Palletizer is a high-speed, column-style 4-axis unit capable of 15 pick-and-place cycles/minute. It's adaptable with various pick-up heads for cases, pails and large bags.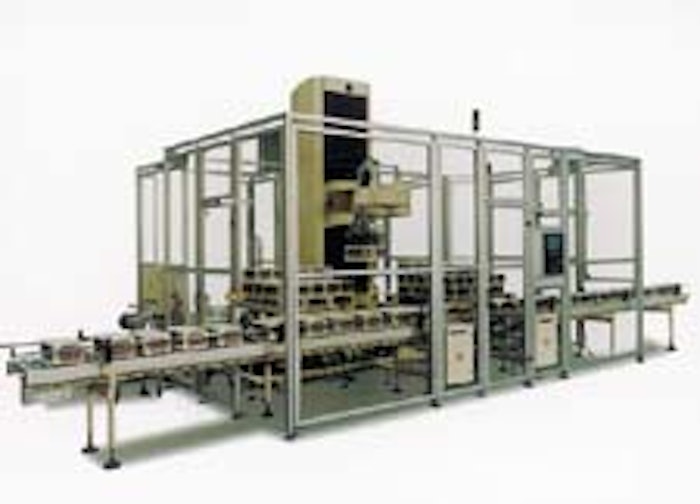 Can be equipped with up to 3 pallet positions serving 3 different packaging lines simultaneously.
Companies in this article