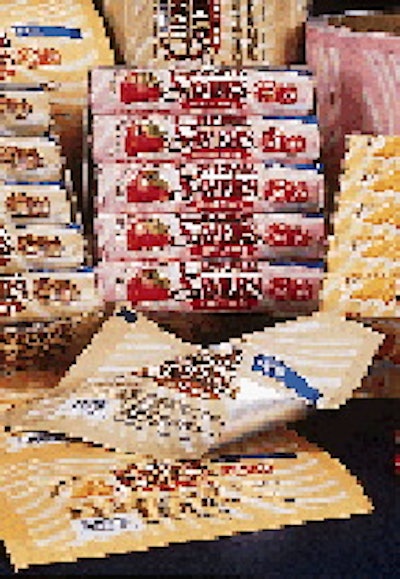 They got what they asked for from Reynolds Flexible Packaging Div. (Richmond, VA).
"Every aspect of the Creme Savers line, including packaging materials, has been designed to deliver consistent messages and visual reinforcement of the unique blended flavors," says Reg Hamlett, brand manager at Nabisco.
The overwrap supplied by Reynolds is an extrusion lamination of 35# paper gravure-printed in seven colors plus coating and 0.0003" foil with a heat-seal coating.
Introduced nationwide late last year, the 10-count rolls of candy sell for 50¢.
Companies in this article