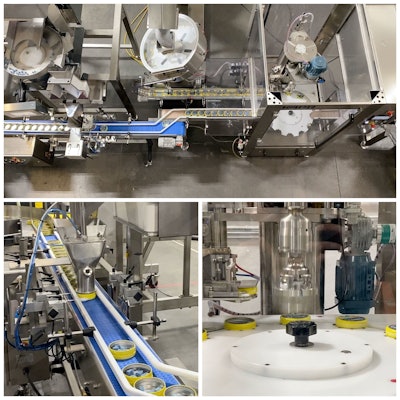 This content was written and submitted by the supplier. It has only been modified to comply with this publication's space and style.
Designed with simplicity and compactness in mind, Weighpack Systems' packaging system sets a new standard in ease of use. With intuitive controls and a streamlined interface, operators can quickly become proficient, reducing training time and maximizing productivity. Its compact size allows for seamless integration into any production line, optimizing space utilization without compromising performance.
One of the key differentiators of this gummy counting system is its comprehensive in-house systems integration. From inception to completion, every component is crafted and assembled in Weighpack's state-of-the-art facility, ensuring the highest quality standards are met. By controlling the entire process, it guarantee the reliability and precision that its customers expect.
The heart of the system lies in the PrimoCount gummy counter, an advanced technology that ensures accurate counting across various gummy formats. This innovative technology to guarantee precise and consistent dispenses, minimizing errors and waste.
Complementing the PrimoCount is the container indexing conveyor, a vital component that seamlessly transfers and fills the accurately counted gummies into jars. By precisely aligning and indexing the containers, this conveyor optimizes the filling process, maintaining the integrity and presentation of the final product.
To complete the packaging process, the system incorporates a the KAPR® single head rotary capping machine. With its efficient and reliable capping mechanism, this machine ensures a secure seal on each jar, preserving the freshness and quality of the gummies.
Watch a video of the machine in action.
Companies in this article