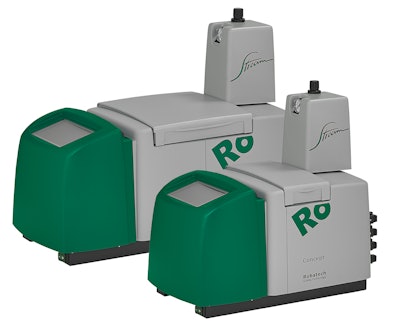 The tankless hot melt system is designed for melting and pumping of thermoplastic hot melt in granulate form. It gently melts on demand and therefore is applicable for both high and low glue consumption applications.
Thanks to the fast heat-up time of 16 minutes to 160 deg. C, the Concept Stream is quickly operational. In addition, the adhesive system achieves a high melting rate performance of 9 kg/h or 15 kg/h with minimum space.
Benefits at a glance:
Innovative melting technology
100 % increased melting rate – a small tank for high performance (8kg/h) with minimum space
MOD (Melt-on-Demand) technology only melts the quantity of adhesive user needs, when they need it
The gentle melting and conveying reduces the risk of charring and nozzle blockage to a minimum, and increases the adhesive filters life span
Suitable for applications with low glue consumption.
Companies in this article