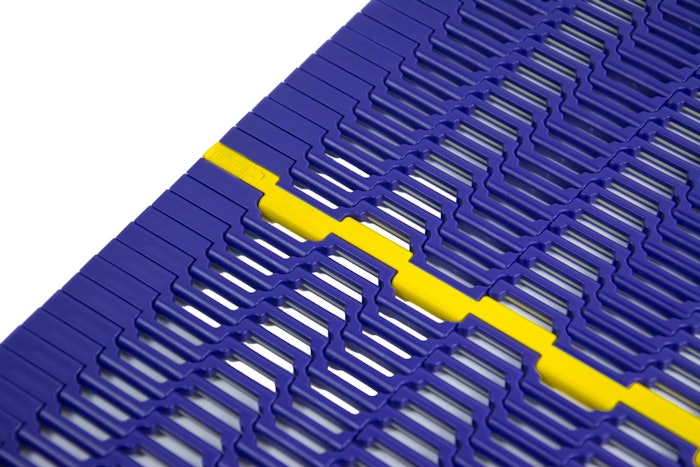 The Habasit Saniclip is an innovative device for quick belt opening and easy belt sanitation. This unique rod retention system is specifically designed to work with our Micropitch M0870, M0885 and M1185 belts. It allows for simple rod installation/removal for applications where frequent belt sanitation is required. Saniclip has a tactile, non-slip surface for easy removal in wet and/or fatty environments. Multiple units can be installed on a single belt to allow for easy opening in several locations.
Available in POM yellow or blue
Reduces downtime
Extracted or installed in only seconds
No tools required
Non-slip surface for easy removal and installation in wet/fatty environments.
Companies in this article