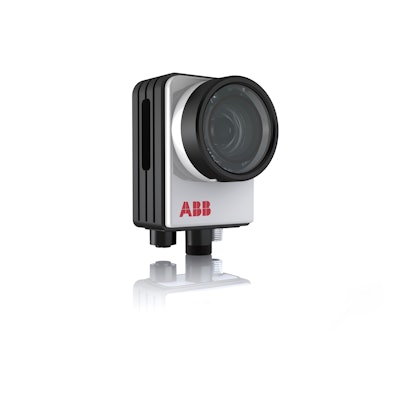 ABB Integrated Vision, powered by Cognex, features imaging technologies such as the patented PatMax algorithm for advanced part location. The result is robust inspection, defect detection, guidance, alignment, and measurement.
The new technology is also easy to setup, deploy, and maintain. RobotStudio, ABB's PC-based programming tool, provides the platform for creating vision tasks quickly and easily. Operators can select features, set parameters, and operate under real world conditions from a library of common vision applications. The smart camera offers a wide range of built-in communication protocols that interface directly with the robot, helping complete programming and set-up in approximately 25% of the traditional time, according to the company.
The new vision system is integrated with both the ABB IRC5 controller and RobotStudio, providing run-time efficiency, offline engineering, and ease-of-use.
Companies in this article