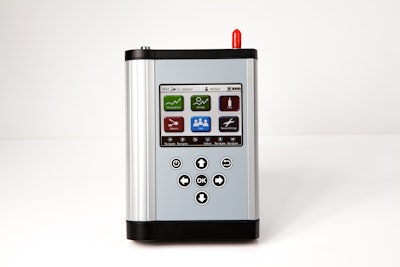 A sophisticated, easy-to-use analyzer, NomaSense measures both head space and dissolved oxygen using an integrated conversion calculator to determine the TPO. The NomaSense O2 P300 has a limit of detection of 15 parts/billion (ppb) and is intended for use throughout the winemaking process ­ most importantly at the bottling line ­ to improve quality control. The more sensitive NomaSense O2 P6000 has a lower detection limit of 1 part/billion and can also serve as a quality control tool, but is more specifically for laboratory use and scientific study.
Other features and benefits include an improved user-friendly software interface with easier navigation, as well as enhanced data and file management systems for better traceability. The new devices also make sample identification easier via a QR code reader. The high-tech portable device has a sleek appearance and is significantly smaller in size compared to the original NomaSense analyzer ­ all while being more affordable.
Compatible with existing accessories and consumables.
Companies in this article