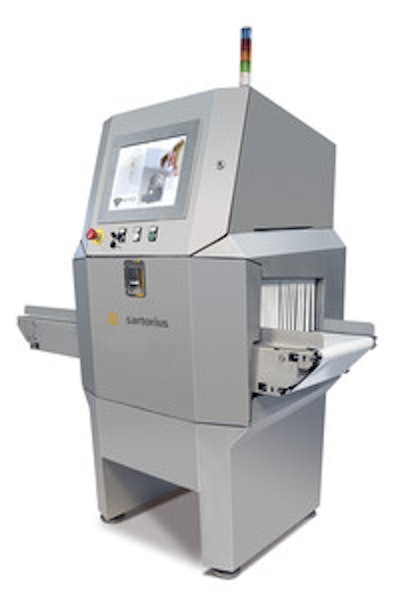 The entry-level module, the Dymond 40, is a modular machine that is both compact and flexible, making it easy to integrate alongside any existing infrastructure. For larger more complicated applications, the Dymond 80 and the Dymond 120 offer a suitable solution.
The Dymond 40, 80, and 120 are equipped with vertical beam systems which accommodate a wide variety of product sizes, and accurately remove any contaminated produce.  
The flagship model, the Dymond S utilizes a horizontal beam system, further increasing the detection capabilities of the range, while also facilitating the connection of a chicane belt layout. This format allows the Dymond S to operate without curtains, ensuring that products without external packaging do not come into contact with potentially unhygienic surfaces.
All of the X-Ray units are constructed from high-quality stainless steel and are designed to exceed numerous international hygiene regulations.
Innovative, intuitive and powerful software provides a high level of reliability and offers additional practical features to safeguard product quality. Available software options allow the Dymond to simultaneously perform weight and shape determinations, completeness checks, and much more. Variable belts provide speeds up to 100 m/min., and detector resolutions of up to 0.2 mm help to deliver consistent protection against any contamination.
Companies in this article