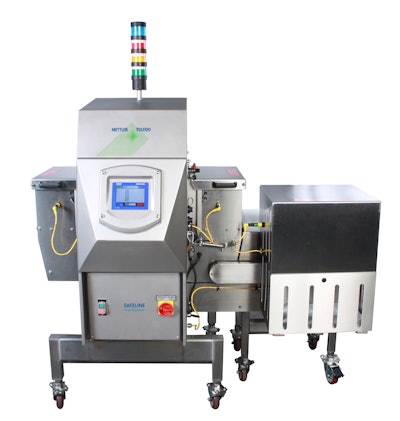 Two models are available, the Certus XR 300 with a 300 mm inspection area and the Certus XR 400, with a 400 mm inspection area.  Certus XR inspection units reliably detect and reject many contaminants, including metal, stone, glass, and bone. 
With a 6-in. full-color touch screen user interface and intuitive software, the system makes operation extremely simple, requiring no time-consuming manual changeover operations or specialized knowledge about x-ray inspection technology.

These Certus XR models provide modular design that includes a user interface and processor that are combined into an easily-removable single assembly. Rated NEMA 4/IP65, the equipment's sanitary design enables easy access to all machine areas and can be disassembled for cleaning in seconds without the need for tools.

Certus XR inspection equipment features minimal training requirements, fast line startups and changeovers, and reduced costs for training, operation, maintenance, and sanitation.
Companies in this article