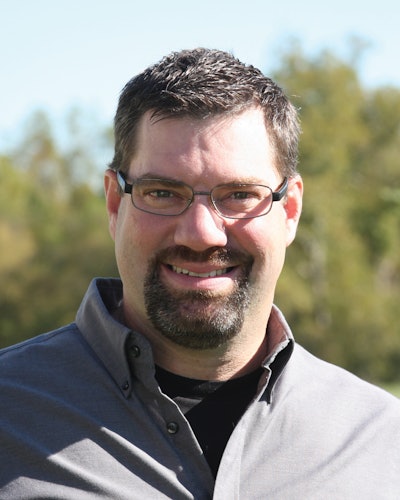 At this time four years ago, the nation seemed to stand still with a "wait-and-see" attitude for the outcome of the U.S. Presidential election. And, literally, within days of that outcome, the opposition began their campaign to produce a different result at the next election.

I assure you, this is not a political message. But, I do wish to draw a few parallels, and stark contrasts, between our national political process and the contract packaging industry.

Consumer confidence?

Today, consumer confidence is a contradiction in terms. Recent news articles indicate that consumers are increasing their buying of late, simply because they can no longer avoid the purchases. Automobile sales are up, for example, because car owners spent the last three years repairing their old vehicles, rather than buying new. But, with lower interest rates, better fuel mileage, and the internal desire to move forward by the consumer, there is a nice improvement in this market. The wait-and-see mentality has run out. Consumers can no longer wait, and are moving forward, with or without an economic boost.

The food industry is a different market altogether. Economic downturns do not halt the purchase of food products, though it certainly alters the consumer's purchasing decision. Brand loyalty begins to erode as consumers are forced to stretch their dollars.

CPA––providing opportunities

The Contract Packaging Association for more 30 years has strived to be a go-to resource for the industry. Programs such as the CPA Annual Meeting, The State of the Contract Packaging Industry Study (2008 and 2011 Editions), CPA Fall Workshop, Web-based RFQ system, educational webinars, and much more give member companies many opportunities to make significant impacts in their markets.

There was a time, not so long ago, when many contract packagers were waiting to fully understand what levels of certifications and independent quality audits might be required in order to do business with industry-leading CPG companies. Those days are past us now. Buyers of contract packaging services are looking for service providers who are proactive in their innovation, industry knowledge, and expertise.

At a recent CPA event, Brian Stepowany, package development manager at Bumble Bee Foods, made the following statement regarding food safety and quality systems in contract packaging facilities: "If you are waiting for the brand owners to inform you about the systems that you need to have in place in your contract packaging operation, you have some catching-up to do." Clear enough, right? Be proactive about your industry knowledge, or expect to be left behind.

Exercise the TRUST Factor

CPA Members include many of the finest service providers in the market. Collectively, one of our most important responsibilities is TRUST. It is our duty to the brand owners who hire us, to the products we supply, and ultimately to the consumer who purchases, to set high expectations for ourselves. The stakeholders deserve nothing less. So, I encourage all to exercise the Trust Factor, by taking a proactive approach toward education for your staff and facilities. Perhaps, in the name of progress, our political system will follow this example, rather than to polarize and simply wait-and-see.
Chris Nutley, co-owner and president of MSW Packaging Services, Lawrenceburg, IN, can be contacted at www.MSWPackaging.com