EDL Packaging Engineers, Inc: Shrink-wrapping bagging system
The EDL System 3000 high-speed shrink wrapping and bagging system from EDL Packaging Engineers (Green Bay, WI) wraps at speeds to 60 packs/min. It's designed for "optimum tightness" using high-clarity PE or polyolefin shrink film and uses a four-sided sealing mechanism to offer a total enclosed pack.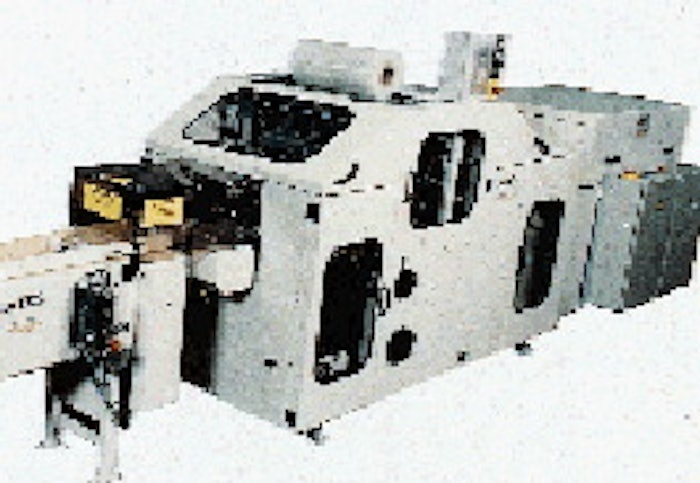 Capable of wrapping single items, multipacks or small, shallow items.
Companies in this article