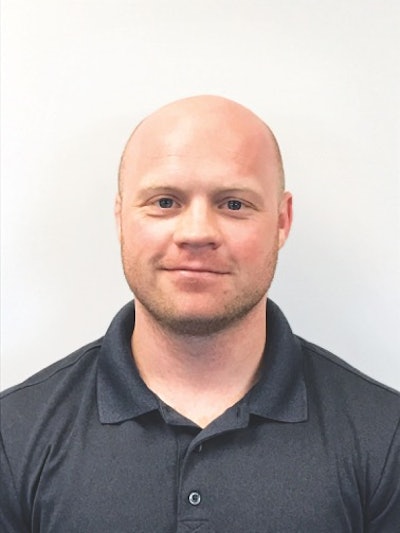 Danny Harmann was appointed to Project Manager for Spee-Dee Packaging Machinery, Inc. In his new position, Harmann will oversee part of Spee-Dee's new Quick Response Manufacturing (QRM) strategy.
Harmann has been with Spee-Dee for more than a decade. He started in maintenance while he was still in high school, before quickly moving up to CNC Machinist during college. Before his promotion to Project Manager, he was the Machine Shop Lead.
Harmann's extensive knowledge of Spee-Dee's product line will be key in guiding custom fillers from order to delivery with a minimal lead time. Listen, SET, Go is Spee-Dee's customer-centric QRM methodology that allows for multiple flows of production. It focuses on giving each order the attention it needs to improve product quality and support on-time deliveries. Three separate manufacturing cells—Sustain ("S"), Enhance ("E"), and Transform ("T")—mean even complex builds flow through the system uninterrupted. Harmann will be overseeing the "Enhance" and "Transform" manufacturing cells.
"I'm excited to move up at Spee-Dee as we continue to implement Listen, SET, Go," Harmann says. "My job is to deliver high-quality fillers that meet our customer's exact needs."
Companies in this article