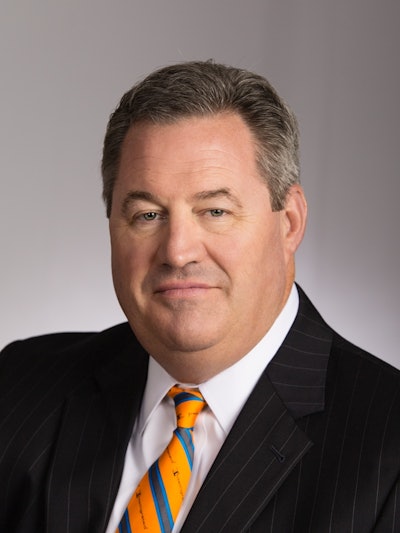 Intelligrated® appointed Tom Tobin as senior sales manager for its Midwest regional operations. Based in the company's Woodridge, Ill.office, Tobin helps lead business development efforts and manage the Midwest regional sales team.
Tobin leverages more than 30 years of professional experience in his new role, with an equipment-focused background in robotics and industrial automation. He provides strategic counsel to sales engineers and collaborates with engineering teams to develop best-fit solutions to solve distribution, fulfillment and end-of-line manufacturing challenges. He reports to Chuck Harris, vice president, Midwest regional sales and operations.
"Tom's commitment to continuous improvement and business development are a perfect fit for Intelligrated," says Harris. "His experience with high-performance sales organizations and deep knowledge of automated material handling systems will help drive our positive momentum as we expand sales capacity in the Midwest."
Prior to joining Intelligrated, Tobin held executive-level positions for various companies providing robotics and material handling systems. He holds a bachelor's degree in business from Grand Valley State University, where he also served as an advisory board member for the School of Engineering.Tobin is involved in the Robotic Industries Association, with past experience serving on the board of directors.
Intelligrated's Midwest regional sales and operations provides the company's full line of material handling equipment and software, system concepting and design services for manufacturing and distribution operations. Based in Woodridge, Illinois, the Midwest region covers Illinois, Iowa, Michigan, Minnesota, Missouri, North Dakota, South Dakota and Wisconsin.
Companies in this article