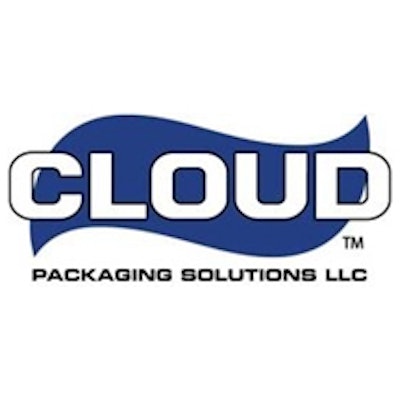 Cloud Packaging Solutions LLC has acquired Toll Packaging Services, a contract packager of food and other consumer products, located in Gibson City, IL, in part to respond to current market demands for shorter packaging runs.
Current economic conditions have required product manufacturers to scale back production volumes and produce only what they need, rather than building up inventory. The trend is pushing contract packagers to be able to adapt their production lines to produce the smaller runs that product manufacturers currently need.
Kevin Fritzmeyer, president of Cloud, comments, "We are extremely pleased to be able to add Toll Packaging to our organization. Toll Packaging's mid-speed packaging expertise complements Cloud's capabilities and opens up significant growth opportunities for both companies."
Gerry Donley, president of Toll Packaging, adds, "We are excited to become a part of Cloud. Cloud shares the same commitment to quality and service as Toll Packaging, and we believe Cloud will provide the best opportunities for our employees and customers."
Cloud provides a full range of flexible packaging solutions in the food & nutrition, consumer, industrial, over-the-counter, and prescription pharmaceutical and personal care industries. Cloud also designs and manufactures high-speed packaging equipment, developing solutions for packaging machinery based on continuous-motion horizontal form-fill-seal (HFFS) technology.
Cloud, directly and through its subsidiaries Span Packaging Services, Multi-Pack, Automated Packaging, and now Toll Packaging, can provide single-use packettes, sachets; pouches containing either towelettes, wipes, liquids, lotions, powders, or tablets; plastic or laminate tubes containing creams, pastes, and ointments; and rigid containers such as bottles, jars, and canisters containing liquids, creams, and non-woven wet and dry wipes.
Companies in this article