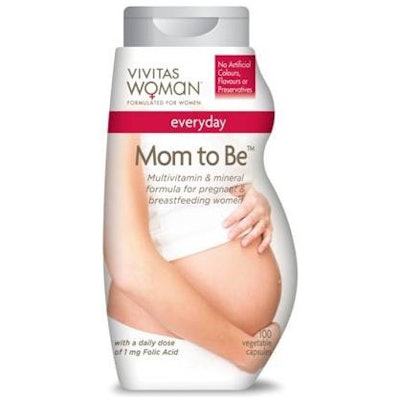 Marketers increasingly are embracing distinctive package shapes as a tactic for helping their brands to stand out on shelf. Retail shelves are cluttered with rainbows of colors, which often are easy for "me-to" products to duplicate. However, packages with proprietary shapes are much more difficult and sometimes cost-prohibitive to copy.
A recent example of a brand that leverages structural design in coming to market is Vivitas Woman Mom to Be, from Purity Life Health Products, Acton, ON, Canada. The package profile and graphics intuitively signal the product—multi-vitamin supplements—to pregnant and breastfeeding women.
The shape of the HDPE bottle is molded to resemble the silhouette of a pregnant woman. The likeness is enhanced with the image of an expectant mother printed on a full-body, shrink-sleeve label.
Purity Life created the bottle concept and TricorBraun (www.tricorbraun.com) developed the design engineering for the 250 cc white bottle, which includes a lug at the bottom to orient it properly for the shrink label's application.
Companies in this article