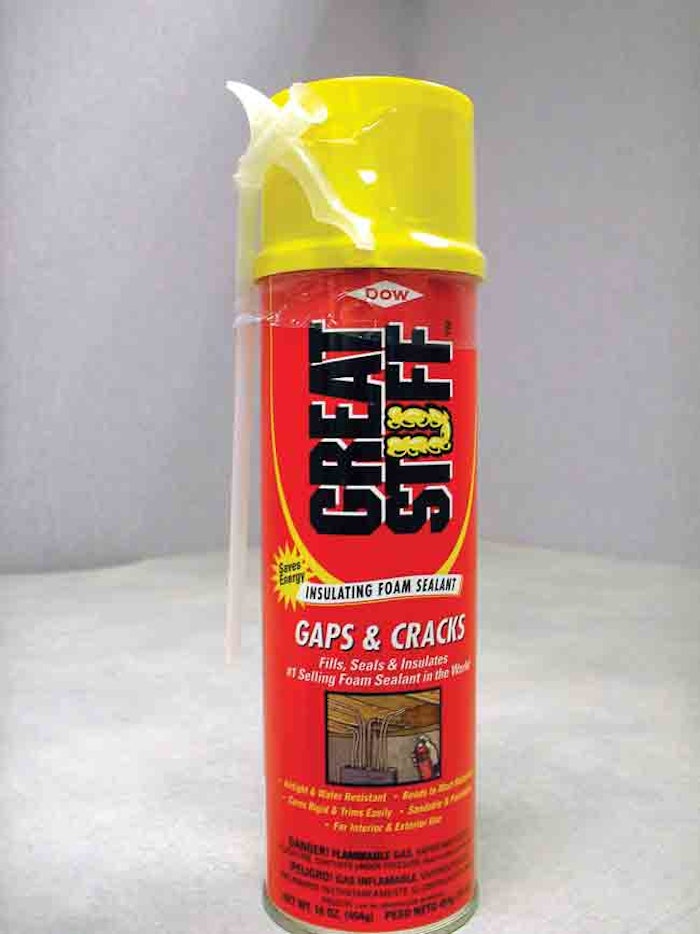 Customized by Axon to meet Dow's specific needs, the system applies a 2-mil thick PVC shrink band over the cap of the aerosol can, affixing the dispensing straw to the side of the cap.
The bands are manufactured by Oaklee International (www.oaklee.com), while the polyethylene rim snap overcaps are supplied by Berry Plastics (www.berry
plastics.com). Three sizes of containers are used—12-, 16-, and 20-oz tin-plated steel cans, manufactured by Crown Cork & Seal (www.crowncork.com) and BWAY Corp. (www.bwaycorp.com).
The net-weight aerosol filling machines used on this line are from EPSI, now known as Federal Engineered Systems, LLC (www.epsifillers.com). The rotary aerosol capping machine was manufactured by Packaging Equipment and Conveyors, Inc. (www.peacinc.com).
Mike Chetney, senior improvement engineer at Dow, says the Axon system was installed in August 2005 as a packaging line upgrade. It was chosen based on three main criteria: 1) the quality of the band application; 2) the reliability of the machine; and 3) its ability to meet Dow Chemical's throughput specification. Chetney says, "The throughput of the EZ Seal 300 is about a 40-percent improvement over the previous equipment. The actual rates are confidential."
The EZ-Seal system features PLC controls, user-friendly touchscreen operator interface, and easy container size changeover. Chetney adds, "Axon sent a technician to help our maintenance staff with the installation. The Axon technician also integrated the machine with the upstream and downstream equipment."
—Judy Rice
Companies in this article