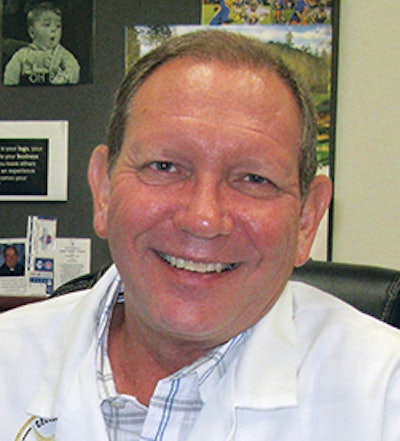 Packaging World:
Of all the things a manufacturer like you needs from the packaging machinery builders of the world, what ranks first?
Rich Jacob:
I need quick response from OEMs. This factory has jumped years ahead compared to where we were a short time ago. Maintenance and operations personnel are still in a learning mode. So it's more important than ever that we are able to get quick support from the outside when we need it, without waiting and without argument. Getting parts quickly, getting service quickly—it's absolutely crucial.
You recently installed more than $5 million in sophisticated robotics supplied by Cama. How did you structure the FAT?
The FAT itself was at the Cama factory in Italy. But leading up to it I and one of my engineers went to Italy about four or five times for review meetings. We also did monthly Webex calls. But at the end of the day there's only so much you can accomplish in a one- or two-hour Webex call, especially when something this detailed and customized is involved. There were a lot of questions to be addressed, so it was critical to be face to face for the review meetings and for the FAT. Keep in mind that the Cama case loading system had to be compatible with a brand new corrugated case that has an integrated carrying handle. This was a challenging project.
We hear these days that a "virtual FAT" can take the place of an on-site visit.
I wouldn't want that to be the only form of FAT, but a virtual FAT can have value, chiefly in terms of efficiency. Because if you travel to a machine builder's factory in person there's going to be a lot of downtime between runs. The other problem with an in-person, in-plant FAT is that there are inherent limitations that can hardly be avoided. Like when we went to the Delta Systems factory for the FAT for our new flow wrappers, we ran the machines at 400 chocolate bars per minute, but we could only do so in sprints of 30 seconds or so. Same in Italy. 30 seconds to a minute is all you can manage when you are staging products on a line. Once again that's why the hands-on support from Cama and Delta once the equipment was shipped and installed was so incredibly important. We had some challenges. But you have to expect those when you're dealing with something so developmental and customized. By paying careful attention to training of maintenance and operations people, and with receiving continued on-site service support from our key machine suppliers, we pulled it off.
What about the controls package on the Cama systems?
It's a Rockwell PLC, which we are perfectly familiar with. But Cama uses Bosch Rexroth controls for motion. One thing that appealed to us as we evaluated our options was that while some suppliers were indicating that the controls would be of the proprietary black box nature, Cama assured us that the controls would be open architecture. Since Bosch Rexroth motion control was not something our group is familiar with, that has required some learning and training. But again, Cama has been terrific about facilitating this. Plus their machines all have modems, so Cama can dial in through our network and look into a program or at a machine running at any given time.