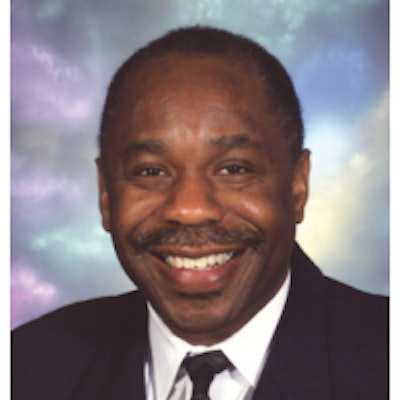 Until all products have anti-gravity features and fall up instead of down, there will be a need for packaging that protects against damage from drops. Quantifying that protection is the role of drop testing, which, by simplest description, involves raising the tested item to a specified height and letting it free fall. The simplicity of the concept belies the many considerations required for reliable results.
The equipment (unsurprisingly) is called a drop tester. The available models differ in terms of the weight they are capable of handling, as well as features such as hoisting mechanism, height readout, controls (remote, handheld), and compatibility with support equipment (i.e. accelerometers) and software. Differences aside, the evaluation of drop testers should be based on accuracy and repeatability of results. That's true whether evaluating equipment for one's own purchase or evaluating the equipment of a testing laboratory.
A finely calibrated and well-built drop tester likely will deliver the sought-after accuracy and repeatability, but that doesn't guarantee that the test results will be reliable. Reliability depends on the degree to which the tests simulate conditions encountered throughout the distribution environment. Without that simulation, the foreseeable results are that the tests will be too harsh or not harsh enough, the former inviting overpackaging, the latter underpackaging.
The structure of a distribution environment includes the types of handling (manual, mechanical, or a combination), with each differing regarding the probability that drops will occur and from what heights. How many times handling occurs throughout the distribution environment is another consideration, the generalization being that the more direct (fewer intermediary stops) the distribution structure, the less its items are exposed to drops. Yet another consideration is how drops (characterized as shock) occur in sequence/combination with other hazards (vibration, compression, and ambient conditions), because the testing of each hazard should be part of an overall distribution package testing program. In furtherance of that last point, in between handlings, an item can be exposed to the aforementioned hazards as a result of transportation and warehousing. Drop testing, in isolation, might determine the packaging's fitness regarding an initial handling; however, it's a less reliable measure of fitness regarding subsequent handlings. It begs the question of whether it's better for the same item to undergo the various types of distribution package tests, in the sequence in which the associated hazards are anticipated.
Returning the focus on drop testing, landing flat will produce the greatest shock compared to landing on a corner or on an edge; however, drop testing should be done on all three orientations. Since free fall denotes a randomness regarding what part of the item hits the floor, it's essential that the drop tester embody controls that prevent rotation of the falling item, so that the desired type of impact is achieved.
Standardized methodologies for drop testing are promulgated by various organizations, such as ISO, ISTA, and ASTM. None of them should be confused with regulatory mandates (military standards are another matter); as such, a customized test protocol is not only permissible but preferable, given that the most reliable results are achieved when the testing simulates the distribution structure and the frequency and severity of a particular hazard.
Drop testing isn't only useful for package design but also for product design; for example, cushioning systems can be beneficial but not to be overlooked are the potential benefits from designing the product to be less fragile. It bespeaks a philosophy that product development and package development should be interconnected paths. The burgeoning electronics industry—among others—particularly should embrace that philosophy.
Drop testing is typically performed on such quantities as caseloads and large bags; however, (aside from partial post), those quantities spend the majority of their journeys through the distribution environment unitized. Is there practicality in drop testing pallet loads, and, if so, by what methodology? Conventional drop testers aren't designed for such weights. If the drop testing of pallet loads is to be undertaken, the anticipated drop heights should be low off the floor, in simulation of safe forklift handling. And speaking of pallet loads, many are incorporating less corrugated (with its long-proven history as a cushion against damage from drops) and substituting tier separators, corner boards, and stretch-wrap (a combination that's supposedly better from a sustainability perspective). The conversion presents challenges for drop testing; for, if the pallet load is not tested as a whole, what is there to test?
Few, if any other discipline, can match the distribution channel (and its related discipline of supply-chain management) in offering opportunities to contribute mightily to the bottom line. Those opportunities, in large measure, depend on packaging that not only protects but also facilitates the efficient and cost-effective movement of products from the point of origin to the point of final destination. A company should know through reliable drop testing that its packaging protects under reasonably foreseeable conditions; otherwise, that company is guilty of dropping the proverbial ball.
Sterling Anthony is a consultant, specializing in the strategic use of marketing, logistics, and packaging. His contact information is: 100 Renaissance Center- Box 43176; Detroit, MI 48243; 313-531-1875 office; 313-531-1972 fax; sterlinganthony1@sbcglobal.net; www.pkgconsultant.com