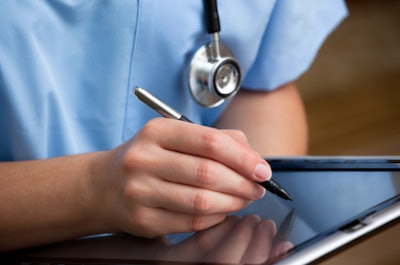 Say you're a packaging engineer and your package-testing mission involves a surgical device made of high-carbon steel that's corrosion-prone, requires gamma radiation, must work with current thermoform/fill/seal machinery, offer a five-year shelf life, and be cost-effective.
What do you do? A good first step would be to check the regulatory framework, particularly ISO 11607-1 and 2, as well as FDA quality system regulations for medical devices. That was a recommendation from Karen Greene (karen@lifepacktech.com), Life Packaging Technology, LLC, a customized packaging engineering services firm. Greene discussed this case history during a Webinar Nov. 15, entitled, "Developing and Validating Barrier Shelf Life for Medical Device Packaging," presented by the Institute of Packaging Professionals and sponsored by Healthcare Packaging.
In this anonymous medical device packaging case history, Greene recommended ASTM F2097 Standard Guide for Design and Evaluation of Primary Flexible Packaging for Medical Products as "a nice compendium on barrier test methods." Among the takeaways from the Webinar were the following:
• Understand your process details. Verify flat film permeation results, and perform an analysis of film machinability on the equipment on which it will run.
• During the package development process, companies need to clearly define the project objective, obtain a corporate buy-in on documented design inputs, and define the resources that will be necessary to achieve their goals.
• Perform whole package corrosion and permeation testing, and use ASTM methods to determine the permeation of moisture and oxygen into the package.
• Research an appropriate temperature and humidity for accelerated corrosion testing.
• During permeating shelf life modeling, Greene said engineers need to know how much oxygen (and water) it takes to degrade the product, what the starting concentration of moisture and oxygen is in the package, and the whole package transmission rate.
Among the "lessons learned" from the case history were to thoughtfully define the design inputs into the medical device package. Greene pointed out that in general, there's a tendency to "blast" a package with worst-case conditions that may or may not be appropriate in testing.
She encouraged Webinar attendees to partner with experts in testing, modeling, and regulatory, as well as packaging machinery and material suppliers. Asked in a question-and-answer session if she'd do anything differently in hindsight, Greene noted, "looking at modeling much earlier."
For this case history, Greene said Modified Atmosphere Packaging turned out to be a helpful process. As for materials, she noted that numerous film possibilities were tested, but foil laminations for the top web provided opacity and a polyethylene sealant layer delivered the peel-seal characteristics sought by the client. For the bottom web, which she noted was about 8-mils thick, a lamination of Honeywell Aclar® www51.honeywell.com/sm/aclar/ to PE provided the desired barrier and seal properties for the high carbon steel device.
"A key challenge for this product was that it's a small package with a high surface-to-volume ratio," said Greene.
The project took about six months to complete, with film manufacture for machine trials typically requiring some leadtime. Greene said costs are always an important factor, especially with high-performance films. Achieving the five-year shelf life may not be possible, either, as two modeling tests yielded different shelf life projections. The client is now in the process of reviewing final package design and the product is not yet in the market.