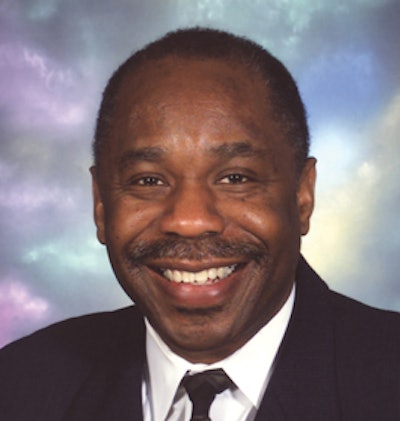 The Tylenol national recall—ongoing at the time of this article's publication—is a reminder that wood pallets can be the source of packaging/product contamination. Such a capability is reason for brand owners to have in place a Pallet Purity Program (PPP).
A synopsis
Wood pallets treated with a fungicide were used to ship packaging materials to a McNeil Consumer Healthcare (a division of Johnson & Johnson) facility in Puerto Rico. The fungicide metabolized into the chemical 2, 4, 6 tribromoanisole (TBA), which impregnated the packaging. The chemical produces a musty odor, which was reported in consumer complaints, some claiming gastronomical distress from the ingestion of the product. The initial recall was of Tylenol, but expanded to include other McNeil brands. In the wake, McNeil finds itself battling a corporate image challenge, stemming from charges by the Food and Drug Administration (FDA) that the company's response to the problem was inadequate.
Even if your company isn't in the food or drug industries, it still can be vulnerable, because wood pallets treated for mold prevention can contaminate product/packaging that is not regulated by the FDA (nor the U.S. Department of Agriculture). Certain so-called "Nutraceuticals," for example, don't come under the purview of either agency. Or what if you make toys? Young children are notorious for putting toys into their mouths. If a pallet contaminates the toy's packaging and the chemical is transferred to the toy's surface, ingestion is quite likely. Product categories widen further under indirect ingestion, wherein the mere handling of the contaminated product/package transfers the chemical to the hands, providing a variety of inadvertent routes to the mouth. The prospects for ingestion of any sort aside, the chemical can cause consumer dissatisfaction; take as an example, any product packaged in a plastic bag, carton, or other absorbent packaging that emits an odor. The preceding examples combine to say that if chemically-treated wood pallets are part of a brand-owner's supply-chain, that company should have a PPP.
Breaking the mold
No member of the supply-chain wants to receive wood pallets that are visibly infested with mold. In addition to the potential for product/packaging contamination, the workplace can be contaminated, in that some people are allergic to mold. Contamination aside, there's the aesthetics: moldy pallets make for unsightly unit loads, not good for warehouse stores, such as Costco and Sam's Club, with their reliance on sell-from-pallet.
Whether in response to customer complaints or to head them off, many pallet suppliers treat their products with a fungicide. Problems can arrive on several fronts. One is when a supply-chain member does not know that it's receiving treated pallets. Another is when the member specifies against mold but doesn't specify how it is achieved nor requires being told. Still another is when the member knows that it's receiving treated pallets but does not know what fungicide was used. In each scenario, the end-result is the same: an inability to assess potentially negative consequences.
Fortunately, the consequences don't usually rise to the seriousness of a product recall; nonetheless, they always are disruptive. Even when chemical contamination is caught before it reaches the retail consumer, matters can turn ugly, as evidenced by lawsuits initiated by brand-owners and against pallet suppliers to recover the cost of adulterated products.
Clearly, the best approach is proactive, one devised to protect against mold, yes, but also against the untoward effects of a fungicide.
Steps to fight mold
Make the environment inhospitable
. Mold spores are everywhere, settling on everything; however, like all forms of life, they have their preferred environment: little air movement, warmth, and moisture. As such, ventilation, temperature range, and humidity levels are factors that must be controlled.
Assemble pallets from wood of low moisture content
. Pallets assembled from wood high in moisture content are amiable to mold growth, in addition to being more expensive to transport due to the added weight (another drawback is that green lumber has less nail-holding capability than dried lumber). What's low moisture content? There's some subjectivity, but 20-25% is an often-cited range.
Keep pallet surfaces dry
. Even wood of low moisture content will support mold if the wood's surface stays wet for extended periods, say, from exposure to the elements. Mold, after all, attacks wood surfaces, in contrast to surface-delving fungi that rot wood.
Since pallets are subject to mold from the time the wood is sawed, controls should start with the lumber and continue through assembly and all stages of the supply-chain. That means that responsibilities are diffused across the various members. The brand-owner, being at the center, must assume ultimate responsibility for the quality and fitness of the products that it places into the commercial stream. It is the brand-owner's responsibility to develop a PPP that: fights mold in its own facilities (through inspections and treatments of areas); manages, motivates, and rewards pallet suppliers (through specifications, audits, and continued business); and monitors the downstream supply-chain (through the detection and correction of conditions that promote pallet mold).
About fungicides
Any fungicide used to treat pallets should justify itself on two fronts. The first is efficacy, that is to say that it actually prevents mold. The second is that it fulfills its function without damage to people, product, and profits.
The problems with the chemical at the center of the Tylenol recall are not new; for example, its ability to taint food and beverage has been known for a decade—or more. It's not surprising, therefore, that there are fungicide suppliers that advertize that their products don't contain the chemical that gives rise to TBA. I am not advocating for nor against any particular chemical, including the one that triggered the recall. What I do advocate is that the brand-owner knows whether the pallets in its supply-chain have been treated for mold and by what means, so that the aforementioned justifications can be determined.
On a related note, suppliers of plastic pallets point out that their products don't require fungicide treatment. Whereas those suppliers should not be begrudged their prerogative to trumpet perceived advantages, the fact remains that plastic pallets have their own trade-offs, plus, the supply-chain totally devoid of wood pallets is an anomaly, to say the least.
The systems concept in evidence
The Tylenol recall underscores the fact that packaging is a systems concept. Consider that the primary packaging (the plastic bottle) was impacted by the tertiary packaging (the pallet), proving that all levels of packaging are interdependent. Furthermore, just as packaging spans multiple disciplines, so does a PPP, embracing, as it does, the entire supply-chain. Even so, there's another aspect of a pallet purity program and that's the control of insect infestation—phytosanitation, it's called; however, that's deserving of its own article.
Sterling Anthony
is a consultant, specializing in the strategic use of marketing, logistics, and packaging. His contact information is: 100 Renaissance Center-176, Detroit, MI 48243; 313-531-1875 office; 313-531-1972 fax; sterlinganthony1@sbcglobal.net.