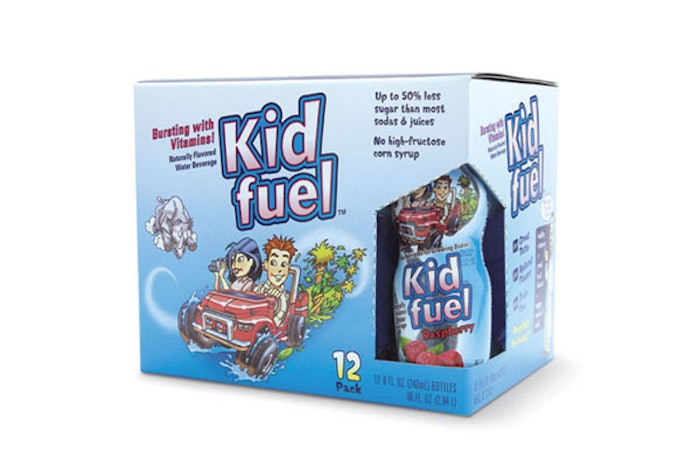 If product manufacturers look beyond obvious benefits and take additional time to determine exactly what they want in their packaged goods, and then overlay those parameters with the range of packaging services available, they can maximize the value of contract packaging. 
One place to measure just how successful this sort of thinking can be is beverages. It's a section of the store where many competing products battle fiercely for share of shelf. In this harsh environment, the odds for success are long for a small, regional brand. Success depends not only on a product that consumers will buy, but also on a brand owner's ability to squeeze every extraneous cost out of the supply chain. Small beverage companies typically don't operate their own product lines, so their success hinges a great deal on finding a co-packer that can meet their exacting specifications.
One example of just how contract packaging enhances the bottom line for a small beverage marketer: Clear Beverage Corp., Las Vegas, NV, found a co-packer that was willing to share some upfront risks with its customer. United Packaging Group (UPG, www.unitedpackaginggroup.com), Colton, CA, fills the product formula, handles all aspects of packaging, and then manages distribution for Clear Beverage's Kid Fuel Naturally Flavored Water Beverage.
Finding such a good fit in a contract packager was challenging on many levels, explains Tony Rago, Clear Beverage CEO. After purchasing the brand from another product manufacturer, Clear Beverage conducted consumer research and learned that consumers didn't identify with either Kid Fuel's stock bottle structure or the packaging graphics. The decision was made to go to a custom-shaped PETE bottle with a full-body shrink label featuring colorful animated characters. These elements create adventure in delivering messages of fun and product nutrition that appeal to kids 4 years to 10 years old and also win parents' trust in the product, Rago explains.
Versatility required
Rago needed a contractor that could blend, fill, and package Kid Fuel—and also had some other precise specifications.
"When you do your search, you go from a very long list of bottlers to a very short list when you add factors such as the need for a shrink tunnel," Rago says.
Rago operates with what he describes as a "regional business model." His approach centers on an 800-mile radius around the packager. "That becomes a market for us," Rago says.
Within this relatively small circle, Clear Beverage conducted all its packaging research and redesign work with Brand Engine (www.brandengine.com). From within this well-defined market, Clear Beverage also purchases all the product ingredients and packaging materials for Kid Fuel. The bottles, featuring a pinched waist and resembling sports-beverage containers, are blow-molded at UPG. "It's a definite value because I don't have to ship air freight with empty bottles to my packer," Rago notes.
On-site visits
The beverage formula is blended at a flavor house near UPG's facility, with input from an in-house chemist at the co-packer. "Every time we do a run, either I or the chemist does the plant visit" to assure the product-blending is correct, Rago says.
At UPG, newly blown bottles of Kid Fuel head into a shrink tunnel where full-body shrink labels are applied. Filled individual bottles are placed into either 4-pack or 12-pack cartons, loaded into 24-bottle shipping cases, and palletized for shipment to either regional distribution centers or distributors. Kid Fuel is marketed thus far in California, Nevada, and Utah, at grocery stores and convenience stores, and also at restaurants and through other institutional food customers.
An important element in making the contract packaging arrangement work was UPG's willingness to share some upfront risk, Rago says. Clear Beverage paid the upfront cost of the shrink tunnel, and Rago says UPG eventually will purchase it from his company by paying a credit each time it operates the machine in producing Kid Fuel packaging.
"A lot of packers don't want to put in shrink-line capability. They won't make the investment," Rago continues. "It hurts my margins if I have to do this myself. But this packer was willing to make the investment. Because of this, they have all of the capabilities I need."
Rago is taking his regional model to other parts of the U.S. to expand the brand's distribution. He has lined up a separate co-packer in the Southeast, and also has the West Coast and Midwest on his expansion radar.
'Comps' and co-packing
In Lititz, PA, Bravado Imports faces the same challenges of balancing economies of scale with marketing needs to produce the right package. The newly formed company has a new product, Quay (pronounced 'key') Vodka Mediterranean. Joseph Durovey, Bravado executive vice president, says first impressions are everything for a new spirits brand.
Bravado is responding with a forward-thinking approach for Quay Vodka: material innovation. The company examined existing packaging in the category and found ways to alter how materials are used. The results not only give the brand its own personality in the vodka aisle—selling at $37 a bottle—but also a style and elegance to rival longtime vodka brands.
One way that Quay Vodka packaging conveys perceptions of a premium product—the 80-proof spirit also is positioned as a culinary vodka—is through the glass bottle. Saverglass (www.saverglass.com), near Paris, France, molds and decorates the bottles. Bravado's France-based contract filler and packager, which Durovey declines to identify, fills the bottles on an adjustable, semiautomated line. Filled bottles exit the line and move to a weighing station and then a capping machine, where a plastic, injection-molded cap containing a synthetic cork is affixed to each bottle.
Durovey explains that production runs typically number 30,000 bottles that the co-packer assembles into 5,000 six-pack cases using what appears to be SBS board.
The 750-mL bottles feature glass that is 1 inch thick, with a slimmer shoulder and body expanding to a wider base. The thick glass provides the marketing benefit for Quay Vodka, as well as the canvas for a gorgeous color background and graphics. The design, while stunning, also presents challenges in packaging and distribution. Bravado overcomes these challenges in part with its co-packer's help.
One area of value is weight-testing at the co-packer's facilities. "The heavy bottle created shipping issues with ocean freight. We're just a start-up company, and I didn't know there was a weight limit," Durovey says. But tests determined the optimum pallet load to be 124 six-packs—2,500 lb—at packout.
With its co-packer's help, Durovey says, Bravado has made production and distribution efficient for the 750-mL bottles.
New packages for Kid Fuel and Quay Vodka are considered a success because both product manufacturers determined upfront exactly what they wanted. Then, they tapped the value-added services of contract packagers and others in the supply chain to achieve measurable cost efficiencies while also keeping desired package designs intact. 
The author, Jim George, is the editor-in-chief of Contract Packaging magazine. Contact him at george@packworld.com.
Companies in this article