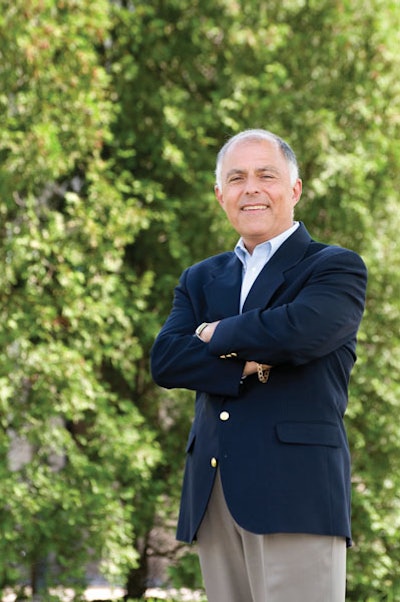 PW: About two years after the 2005 introduction of Boniva® (ibrandronate sodium), an osteoporosis drug, Roche opted to switch packaging for the monthly tablet's wallet pack. Why?
Corrado: We worked with a cross-functional team that included marketing and engineering staff to investigate the feasibility of using more environmentally sustainable material. However, we had to keep in mind that the pack also required a child-resistant feature. So, we transitioned from polypropylene to a laminated fiberboard pack. We also changed to a less-expensive virgin paper stock for a redesigned patient instruction insert that goes into the wallet pack. That was initially printed in a booklet format on an expensive glossy paper.
PW: Why are the newer materials more environmentally friendly?
Corrado: There are some municipalities that do not have the provision for recycling polypropylene. More facilities are capable of recycling fiberboard materials.
PW: Did the material changes necessitate revalidation by the FDA, or changes on the packaging equipment?
Corrado: The material changes do not require revalidation by the FDA. However, equipment changes to support the redesigned packaging components required factory acceptance testing at our vendor sites, then site acceptance testing at Roche, followed by equipment qualification runs. The resulting data is retained on file for future FDA inspections if they require it. Also, we re-tooled cartoning and blister-packaging machinery such that when we were finished, the equipment was like new. We retooled the cartoner to accommodate the one or three blister cards that we put in the carton. And we installed a new feed system to accommodate the prefolded patient package insert.
PW: What are the economics of making these packaging material changes?
Corrado: The savings Roche derived from the changes were primarily from reducing the cost of the materials for the wallet pack by approximately 50%, and approximately 65% for the patient package insert. But another important way we measure the success of the change is through overall equipment effectiveness (OEE). It's a key indicator that we use to assess the performance on the line. This in turn measures the quality and waste that is generated during the operation. So we saw a significant improvement in our blistering and cartoning operations. Our OEE was somewhere in between 50 and 55% and now is up to 84%.
PW: Any plans to incorporate the sustainable packaging into other Roche products?
Corrado: We are constantly looking at opportunities to improve our packaging operations and utilizing environmentally friendly materials that are safe for the consumers. Roche believes that economic success, social responsibility, and environmental protection are dynamically interrelated. We strive to balance this in everything we do, so we are looking at all of our packages to see if these opportunities exist.