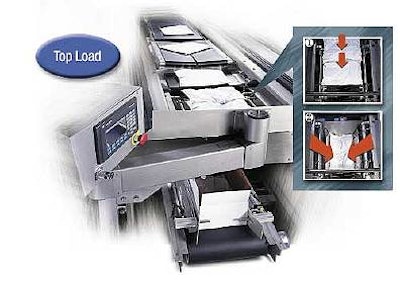 This system can turn the bags 90 degrees before collation in order to pack bags in either direction into teh case (optional). It can also pack mulitiple rows per layer by using a servo driven "positioning cassette" that can be programmed to drop rows of bags into any location of the case(optional). Its patented "Bomb-Door-Belts" assure better product control than other gravity packers.
Flexible: Quick, tool-less changeover
Small Footprint: Many functions, such as produt turnig and multi-ro patters are accomplished inside the frame.
Programmable: Store all of your settings in product codes for each different SKU.
Speed: Up to 120 BPM. Up to 180 BPM with high speed shuttle collation.
Companies in this article