Markem-Imaje: Markem-Imaje: Markem-Imaje: Thermal-transfer ribbon
Markem (Keene, NH) has introduced its 3710 Series black thermal-transfer ribbon for use with its Smart Date product line. It's said to provide improved print quality when printing on rough substrates such as frozen foods and pharmaceutical applications.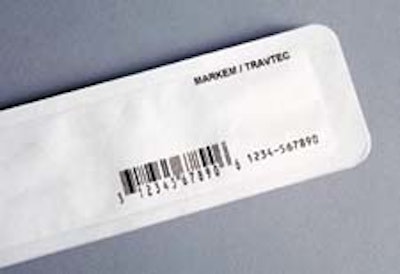 Suitable for manufacturers who use Kraft paper and DuPont Tyvek®.
Companies in this article
Fill out the form below to request more information about
Markem-Imaje: Markem-Imaje: Markem-Imaje: Thermal-transfer ribbon